Jimmy Martin's new Album is probably one the most awaited comebacks of 2016, specially for the Rock Eurovision Fans! The last interview he gave us was 2 years ago when he released a Christmas song with Robin Beck. The new album is out now after Wild at Heart (2013) and it's not called Luxembourg but Berlin. Get to know why in this interview and find more about the career of this great artist and of course his thinkings about the Eurovision Song Contest!
"Today's new rock stars are the football players!"

Congratulations for the new Album and for having reached the number 1 in our Chart. Is My Sharona an important song for you? Why did you decide to cover it?
Thank you I really do appreciate it. My Sharona was a monster hit when I came to the US in 1980 and that guitar riff is history in music! When the original songwriter died a couple of years ago, I felt like re-recording it in his honour!
It's almost 30 years since you joined Fisc, and a lot of work after that, how do you describe yourself as an artist?
Wow, already 30 years ago...but I'm only 35 (lol), just joking!! I've always stayed true to my musical roots: I like rock music with guitars and great melodies; I've never tried to jump on a bandwagon just to do what's hip at that moment. For My Sharona I felt like combining rock with rap and had Tony Corleone a rap artist from San Diego contributing the rap parts and he did an amazing job, he really spiced it up! So I'm not opposed to try out new things as long as I like them and they work for me in my music!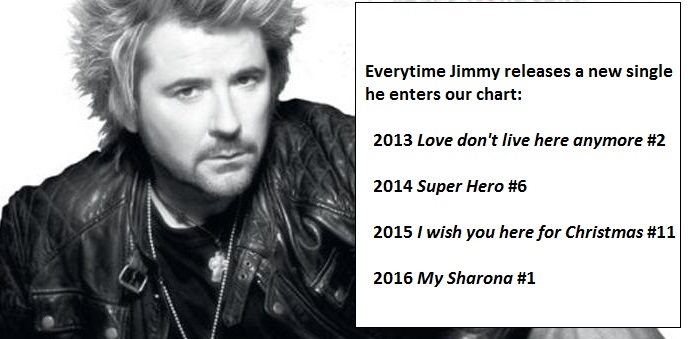 Your biography "Die Jimmy Martin Story" written by author Frederick from 2011 showed an amazing career and life. What kind of frustrations has an artist like Jimmy Martin?

No frustrations, just a few wrong decisions that I wish I go back to, but hey, isn't that the same for all of us? I just deplore that the music biz has gone downhill and that artists today have to work much harder to have a little piece of the cake and that their careers usually only last for a very short period of time! Today's new rock stars are the football players!
The new album "Berlin" features the most popular singles from the past decade among other surprises. What can we expect from Berlin? Is there any Tour on the way?
"Berlin" features my most successful singles, and they were all recorded in Berlin and produced by my good friend Tommy Remm who is an outstanding producer and musician! When we were trying to find a name for the album we came up with all these names...finally I said, why don't we just call it "Berlin" as a hommage to the most successful period of my career! "Berlin" also features the duets with superstars Rick Springfield and Robin Beck.
There is no tour in the making as I'm fully booked with writing and production work, but never say never...!
Robin Beck or Rick Springfield are some of the artists with whom you made some collaborations. We are sure that a lot of new artists will be proud to do music with you but if you had the chance to work with a new artist, who will be? Why?
Hmm, I never thought about that... there are a lot of talented artists around, it would be hard to choose, Ellie Goulding comes straight to my mind, I think she's an Incredible artist. I love new american country where Taylor Swift comes from and I absolutely love Keith Urban, Rascal Flatts..! Great melodies and stories to their songs!
"Luxembourg will never take part again in Eurovision"

What would you say to the new Eurovision fans about what changed in Eurovision since 1993?
A lot more rules in those days: the songs had to be in the official country's language, you had to use the same symphony orchestra that were placed in front of the stage as everyone else did, everything that came from the stage had to be live...no backing tracks...yeah it was quite different! There were less countries, 25 in total if I remember well!
Do you have any particular memories from that time, any special story?
Not really, everything went so fast to realise...I only remember having huge fights with my then wife as she was so jealous of my hot looking female bass player Ruth...so I had to be careful not to be around Ruth, otherwise my then wife's explosive temper was to be heard..!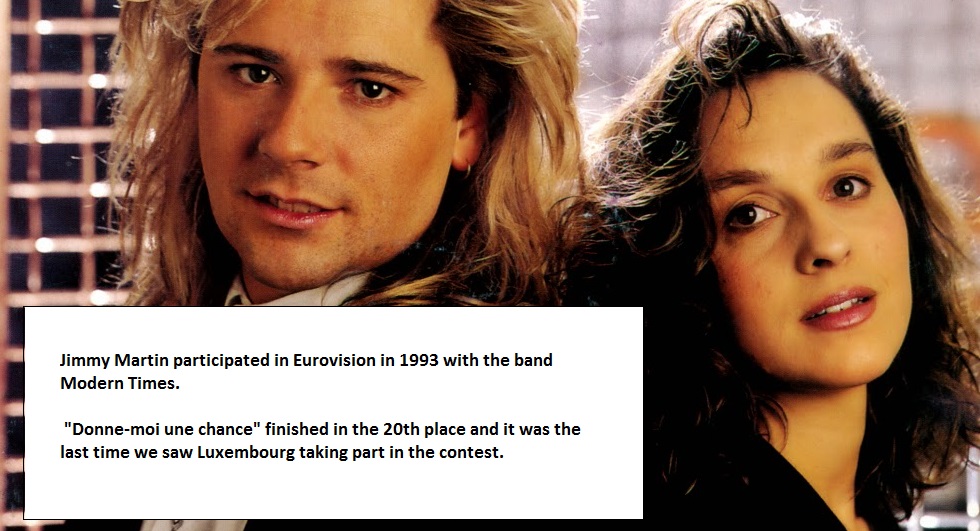 Every year, we see around 40 artists in Eurovision, some of them will be forgotten in 1 or 2 years; How did the contest change your career?
Well the Eurovision didn't affect my career at all because I already had a career before. Modern Times was only a project formed by my song writing partner and myself especially for the Eurovision, it wasn't due to last, only for a couple of shows afterwards, then call it quits...unless major success came which was not the case! The same year I started writing and recording my album "Kids of the rocking nation" in France and Los Angeles.
Is still Eurovision an opportunity in the actual musical globalization? What's the difference between Eurovision and the TV Shows like The voice or X factor?
I think all of these formats are opportunities for artists, Eurovision features many times stars in their own countries, compared to X factor, The voice...where there are mainly unknown artists. These shows give them tremendous feature via TV. Sadly most of them usually disappear as soon as next season's episode starts...they only have a quick shot at fame!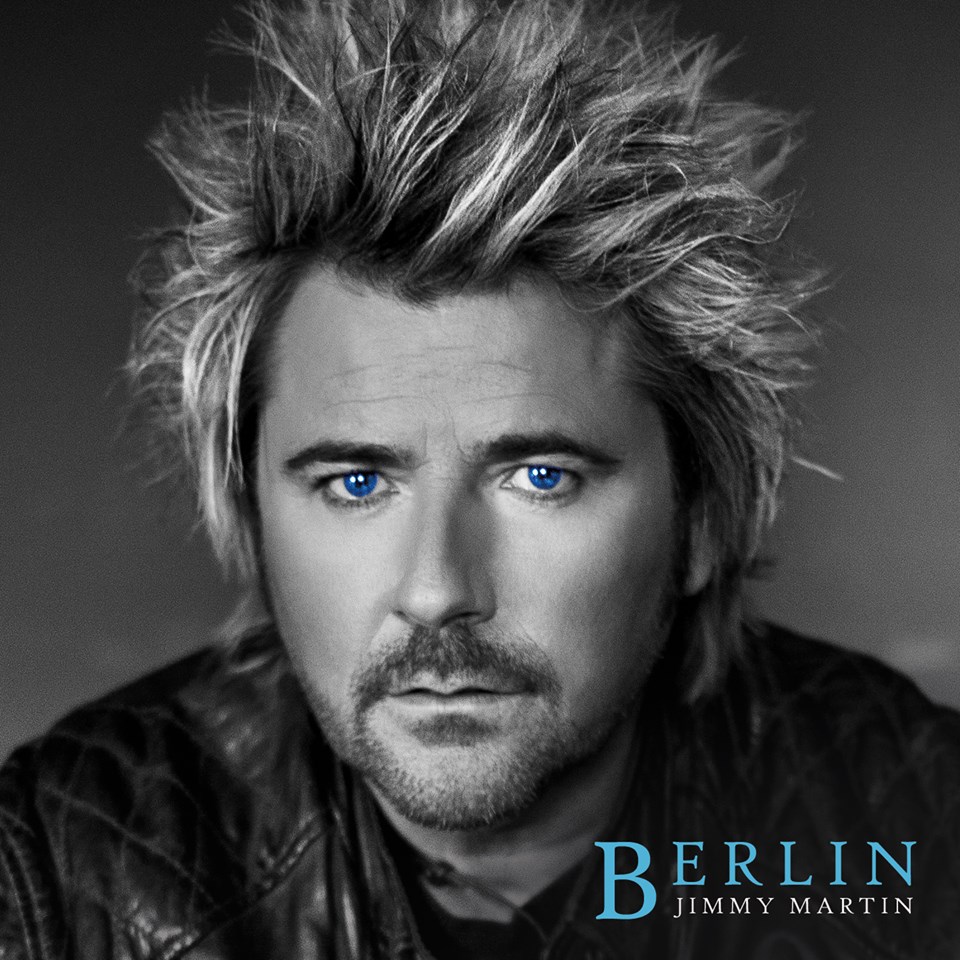 Two years ago you told us "I have offered them numerous times to write and produce a song". Even if Luxembourg is not taking part in Eurovision and if you had that chance will you try it again? Why? Could you consider another country?
First of all Luxembourg will never take part again in the Eurovision! I don't think I would participate as an artist on stage, but producing and writing the song, of course! I am a member of the Valicon producer's forum in Berlin who has seen Lena and Elaiza recording their Eurovision songs with us!
Thanks so much and we wish you lots of success for Berlin!