Whatever we may think, Eurovision is no longer only a song contest. No matter the importance of the stagging, the dresses and the song, Eurovision is now closer to a performative arts contest.
After lots of rehearsals and work behind each participating team, everything must be perfect for the Big event, lights, dress, make up, coreography, voice and all the details needed for the best performance of a lifetime!
Pity that not everything can result as the team wish. Sometimes because of the artist, sometimes because of the movements or sometimes because the dresses are proper for winning the Barbara Dex Award. Most of the times we don't notice those little mistakes in the performances but when we do it, it is something that no eurofan will forget!
This year, we choose 5 (Perfect) Imperfections from this year contest as seen on TV. This is the TOP 5!
5. Australia
If you are enjoying the voice and the song of Dami Im you won't notice anything, but if you watched the rehearsal two days before the contest you knew that she wasn't going to be seated during all the song.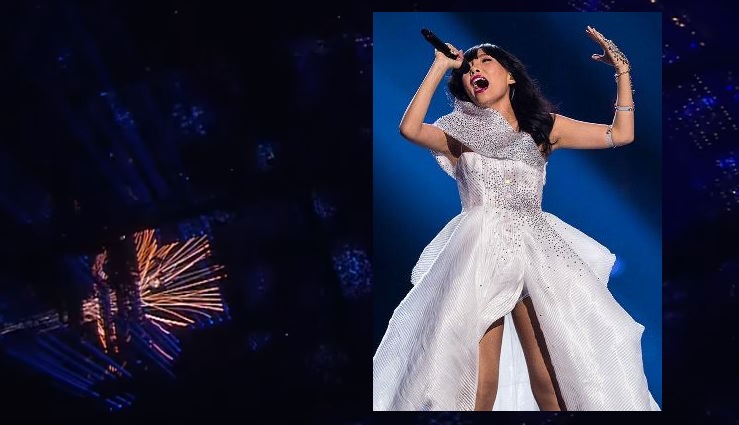 There's one second in which you see two men running on stage.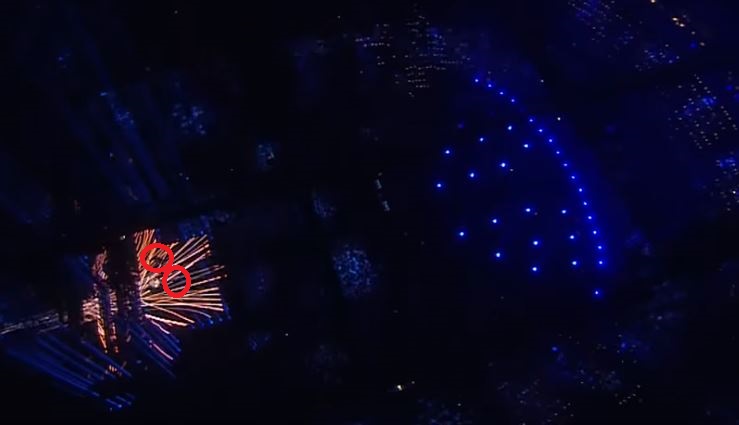 4. Estonia
Juri was last on his semi final. On TV we saw him very nervous and trying to do some magic numbers with cards.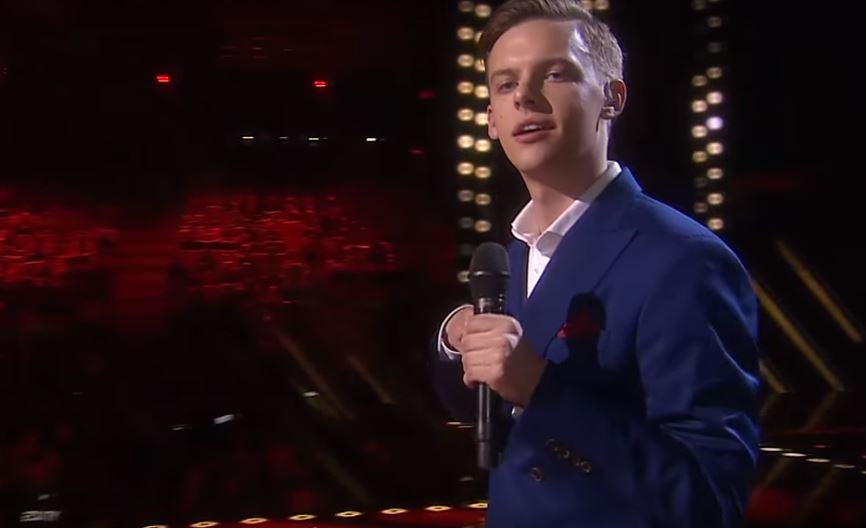 Well... his tricks were so predictable that he would never got a ticket for the next round of Got Talent.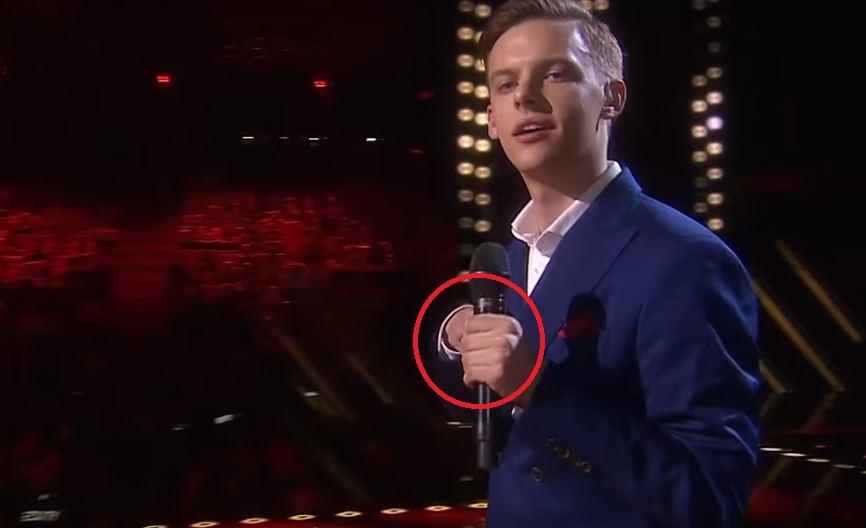 3. Moldova
The astronaut from Moldova was not the first in Eurovision as we saw some in 2013 coming from Montenegro. During the performance, the astronaut dances around the singer and just before the end, he opened his diving dress and... Oops!!! We saw his acreditation! Did he simply forgot it?  or was he saying to all the non-acreditated fans and press "I got it!" ?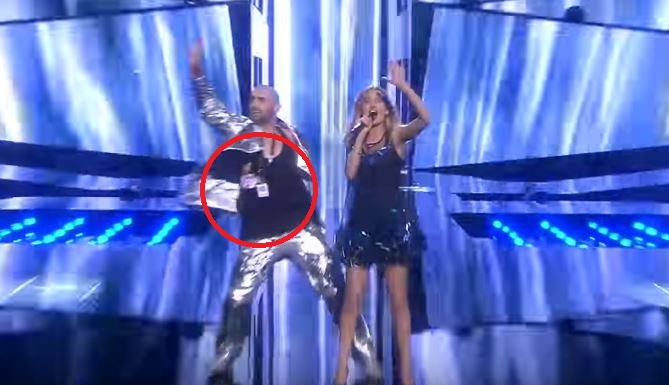 2. Russia
It's obvious that Sergey and his team worked and worked and worked to make a perfect presentation but after all their work all the viewers saw on TV some things that were avoidable.
Of course you can use your imagination but was it Sergey with wings or the shadow of Sergey with wings? Maybe a simple lightning system would have changed it.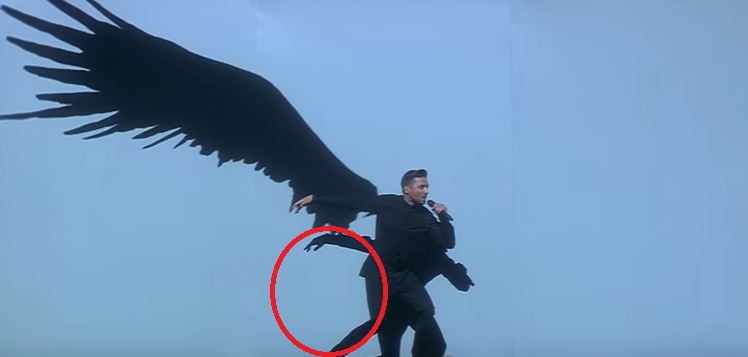 All the viewers on TV noticed  the irregularity on the screen behind Sergey. Was it necessary? Maybe, but it doensn't looked ok.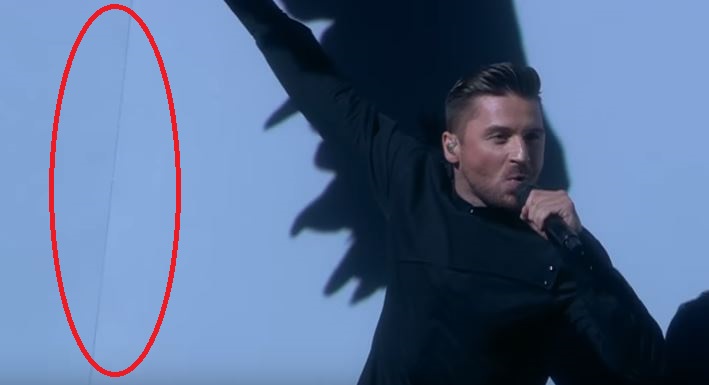 1. Finland
Apparently everything was good on the performance of Sandhja, at least visually. Energy, good vibe and a nice song to start the show!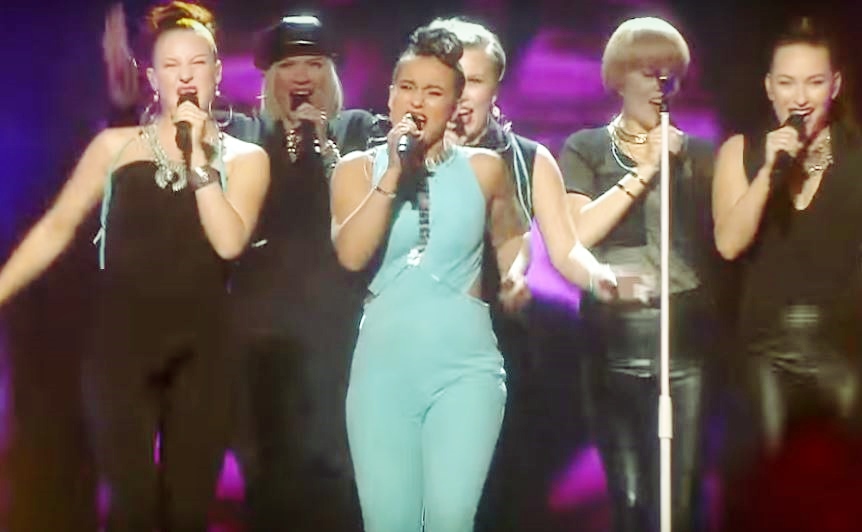 That's our favourite perfect imperfection, and for us, the perfect imperfection of the year! Not because of Sandhja but due to one of her backing vocals! The frozen frame won't show what we felt when we watched it. we recommend you to watch it and repeat it, and watch it again and again!
What was that jumping bulge? Her T-shirt? Watch it and take your conclusions!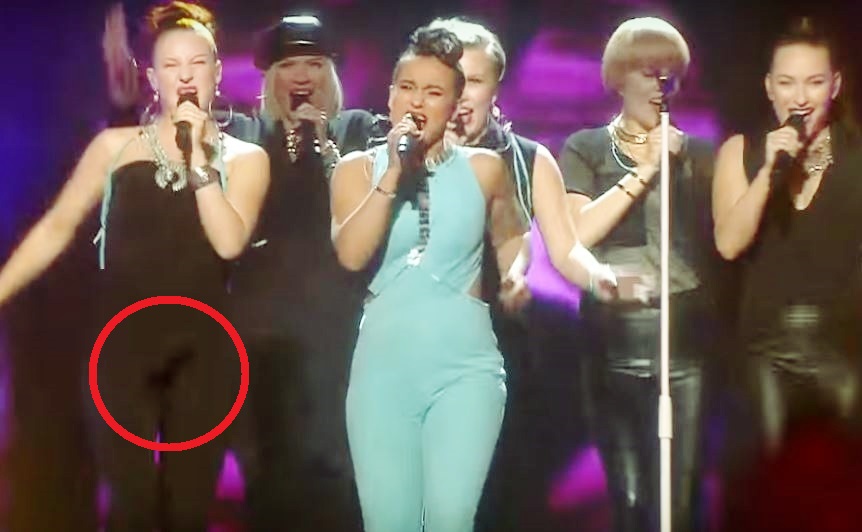 Remember that Nobody's perfect! So we don't!