We are not pretty sure if the name RAINER HOEGLMEIER sounds familiar to every Eurovision fan but by saying Fur Alle (Germany 1985) you will recognize him. We had the chance to talk with Rainer about his life, Eurovision and his career. Did you know that he had a great success in Brasil? Do you know he lives in the US? Get to know better the great artist that is more than the face of Fur Alle!
You took part in Eurovision in 1985. Which memories do you keep from your participation on it?
I have many fond memories from the ESC but especially remember all the press that was there all the rehearsals and I heard every song so many times. We were treated very well and welcomed in Sweden it was an amazing experience. I also remember that we were very nervous when we started to sing and Petra who sang in the front with me grabbed my hand and then we just immersed in our song. The audience was also amazing!!
Was that participation important for you as an artist? What did you learn from it?
Yes, it was the most important station in my career something I will always cherish. I also learned what the ABBA song "The winner takes it all" really means. Even though we made a close second place the winner got all the attention. I also learned to enjoy every moment of the experience as it goes by quickly. My songwriters, producers and record company were extremely supportive and taught me a lot. I had a ton of fun and we worked as a team. I also learned never to cross anyone that helps you on your way as you will meet them again someday. I am still friends with my writers, producers and my band members.
For some of the first fans of Wind, you might still be the face of the band. Why did you leave Wind?
I left the band because I got married to an American and moved to the US. It was a hard decision but I did not want to stay in the way of the band's success that's why I left as soon as they found a replacement for me.
Do you think the career of the band would have been different with you?
I am sure it would have been different but not sure if it would have been better. The person that replaced me is a very talented vocalist and has a lot of charisma.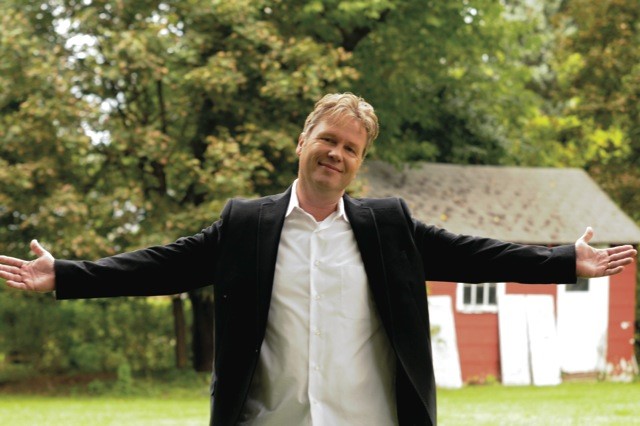 In the album Mittendrin you included Für alle and With Bleib wie Du bist you also included there Wind hits? It seems you still have a sentimental connection with Wind. Will we see a reunion one day?
As far as a reunion goes that depends on the rest of the band I am always open to that and always like meeting up with my former band members. And of course I am sentimental (in general) as well as my songs I recorded with Wind they were great songs for example "Herz aus Stein" was written by Rainer Pietsch who also was our conductor at the ESC and a incredible person as well as a brilliant writer so it was an honor to re-record this song with the lyrics of Bernd Meinunger also a friend of mine and one if not the most successful lyricist in the German music industry. Lass die Sonne in dein Herz which I recorded for my last Album was written by Ralph Siegel who was also my producer and writer and just such a cool song that it had to go on my CD as I always wanted to record this song.
How do you see Eurovision now? Do you follow it? Have you think in doing it again?
I follow the ESC over the internet as it is not being shown on TV here. With the right song I would love to get a second chance however I also realize that the contest is not what it was back then.
Moving to the USA might have been a big change in your personal life. What did you expect from it as an artist?
I had big dreams moving here as far as being a recording artist and also made some connections however nothing really worked out. I recorded a song with a local Producer that was also the brains behind Glenn Medeiros that had a big hit world wide with "Nothings gonna change my love for you" the business is much tougher here than anywhere else.
We read you are a hairdresser. What are the similarities between that job and music?
Lol its actually not true I am not a hairdresser I am one of 3 equal partners in a chain of hair salons (6 locations) my area of expertise is in Computers and marketing. That being said I have been in the fashion and hair industry since 1982 and these industries are very similar to the music biz there are many talented artists and it does not matter weather you create hair styles, clothing or music its all art.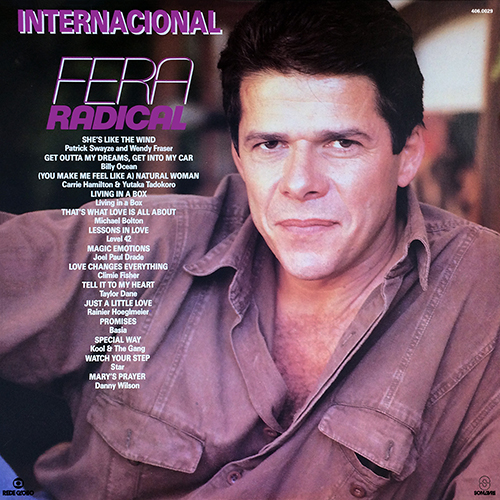 In 1988 your song "Just a little love" entered the big Brazilian market because of a soap opera. How did it happen?
Until recently I had no idea this song was even available there so I can not even comment on that just happened to see it on Youtube. This song was produced by Ralph Siegel (a ESC icon) and written by a good friend of mine Wolfgang Keilhauer which I thanks to Facebook have ver much contact too. Wolfgang also wrote a great song for Boney M called "Somewhere in the World".
In your website it is possible to read "I notice that the German Schlager really missed me ...". Is it the way you expected?
I think the correct translation is I missed the German Schlager and yes until the age of internet I really missed German Schlager and just in general European music.
The Schlager industry in Germany is very big. Which advice would you give to a young artist that wants to have success?
Whatever it is you want to do is don't stop believing in yourself and never ever give up. It took me many years and a lot of fortune and stars aligned the right way to get a break. The more you try the better chances you have and "READ EVERYTHING YOU SIGN CAREFULLY" Just because someone offers you a recording contract does not mean that anything will ever happen.
Tanz mit mir in den Sommer and Dream On are the new singles. What can we expect from you in the future?
On October 10th my Christmas album will be released. It has always been a dream of mine to release a Holiday CD in German and Englisch this made my dream come true. The CD has some newer and some previously released songs for the Holiday season along with a duett with my daughter that is called "Let there be Peace on Earth" which is fitting for the current international events and a song where my nephew played trumpets. The CD is called "Holy Night in New York / Da wo Du bist da ist Weihnacht".