| | |
| --- | --- |
| Posted by Eurovision On Top on January 27, 2019 at 1:40 PM | comments () |
According to the british website Official Charts, we have a long wait till we can listen new songs from ABBA reunited! Well... it's only some months compared to what we've been waiting!
As we can read in the website "The quartet, who parted ways 35 years ago, have recorded new music for a 'Virtual Abba' experience, which is expected to happen this year. The songs, called I Still Have Faith In You and Don't Shut Me Down, are hopefully being released in the second half of 2019. A representant told Variety: "No release before the summer," they said. "Hopefully this fall."
Benny Andersson said legal compilations had pushed back the virtual tour and therefore the new music. "We are still trying to establish the agreement that needs to be done to be able to continue," he explained. "We are good. It's the other side, everything that has to be done, everything that has to be drawn. It's delayed. It's not our doing."
In the interview, Andersson teased the possibility of a third new song, to be released when the show launches. Talking about recording together again, he said: "We had such a good time, we really, really did, we were all back to where we ended, having fun. It was just like no time had passed, we all felt that and we were all happy about feeling that."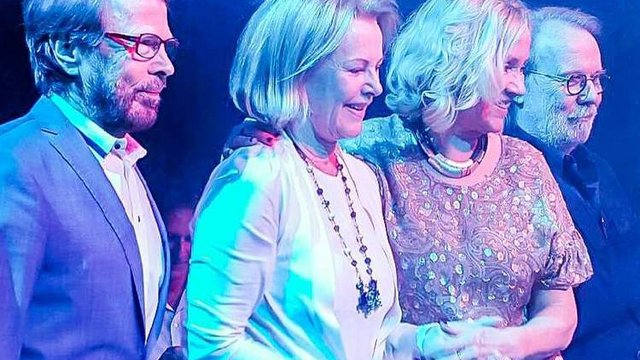 source: official charts