Do you know what's the real and historical meaning of the locations of Eurovision 2018? We will tell you!
The Eurovillage place is one of the most important points of the city of Lisbon. The Commerce Square is perhaps the most central point of the city and one of the largest squares in Europe with about 36,000 m².
In 1511, King D. Manuel the first transferred his residence from the Castle of St. George to this place by the river. It was the site of the palace of the kings of Portugal for about two centuries and therefore also has the name Terreiro do Paço. Palace means Residence of king; Terreiro means a wide land space. Unfortunately, everything was destroyed by the earthquake of 1755 and so the prime minister of that time made the square as the fundamental element of its restructuring.
It was for a long time the noble entrance of Lisbon, and on the marble steps of the Cais das Colunas, coming from the river, landed and were received heads of state and other prominent figures as the Queen of England.
In the center of the square is the equestrian statue D. José, erected in 1775. On the north side of the square is the Triumphal Arch of Augusta Street, the entrance to Baixa. As the center of the city, many historical events took place there. The 1st of February 1908, King D. Carlos and his son, the Royal Prince D. Luis Filipe were assassinated when they passed in the square. On October 5, 1910, in a square next to the Terreiro was proclaimed the Republic.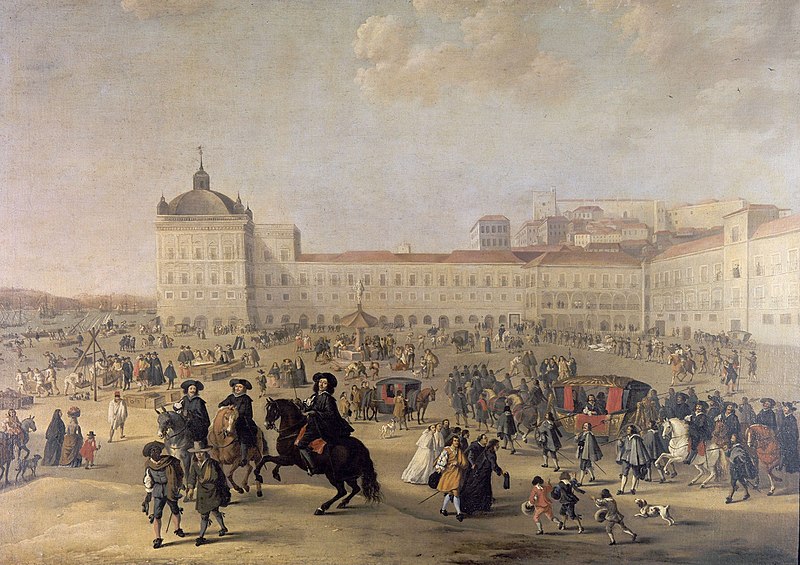 Terreiro do Paço (1662), by Dirk Stoop
The Altice Arena will host the Eurovision shows. The arena has had several names since its creation and there they have passed Madonna, Il Divo or Bruno Mars. The Pavilion of Utopia as it was called initially, came to be called Atlantic and then MEO Arena. But this important place of Lisbon is celebrating together with its surrounding area 20 years of existence!
The EXPO'98, 1998 World Exposition, whose theme was "The Oceans: A Heritage for the Future", hosted pavilions and representatives from around the world. The area chosen to house the site was the eastern boundary of the city along the Tagus River. Several pavilions have been built, some of which remain at the service of the inhabitants and visitors, integrated in the now designated Nations Park, standing out the Oceanarium (the largest aquarium in the World with the reproduction of 5 distinct oceans and numerous species of mammals and fishes ). Architecturally, the Expo revolutionized this part of the city and influenced the strategies of urban requalification of the Portuguese panorama.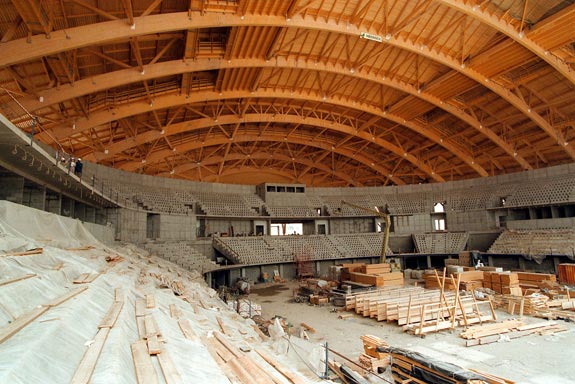 Pedro Mensurado/Global Imagens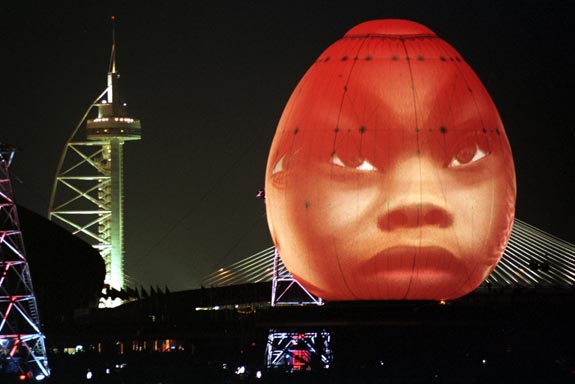 Reuters