Serbia is going to sing for the second time in eglish. The singer Sanja made it to Stockholm performing her song in a kind of Amy Winehouse style.

Eurovision on top had the chance of a quick interview with Sanja. Read now what her answers have bee.
1. What is the story behind your song?
The song brings a strong message along. It is a big worldwide issue, the abusse over women. And I hope I will get the message through with as much emotion as I can. It is really important to stay strong and victorious, which I believe all woman are.
2. How did you decide to participate at the Serbian national final?
I got the proposal after the music director of the RTS saw me in a music show called "Tri boje zvuka" (Three colors of the sound). I guess someone liked what I was doing and the way that I do it, and thought I would be a good choice. It is mild to say I was surprised, I was mind blown, amazing feeling.
3. There are people saying that you are the Serbian Amy Winehouse. What is your answer and reaction to that?
There was no intention to look like Amy.
4. What was so far (besides winning the national final) your musical highlight of your career?
I think that I'm on right track and hope to stay on it.
5. What is your all-time favorite of the Serbian entrees?
All of Serbian entrees are special for me.
6. Which targets do you have till, during and most important after Eurovision?
I plan on continuing making music with my band ZAA, ofcourse. But at the end of the day, who know what the new day brings.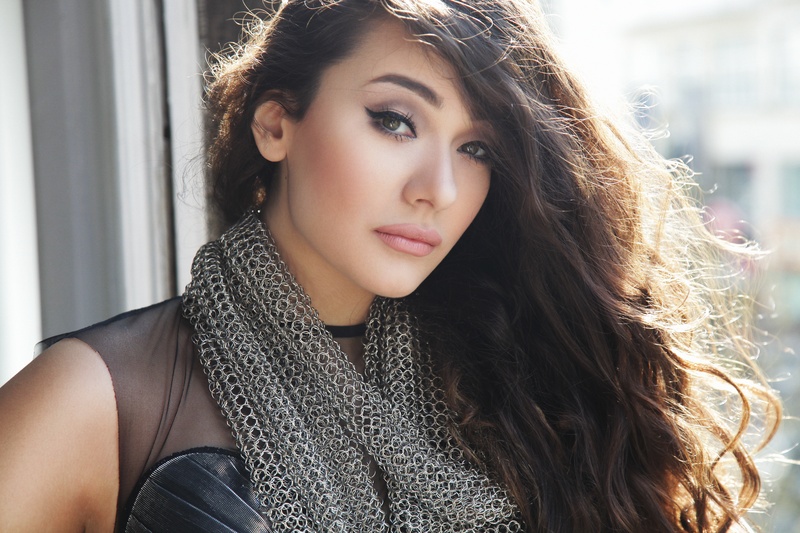 7. Europe actually is having a lot of challenges. What is your view and the message you want to send to everyone in this times?
I wish for all of you to be loved, to share positive vibrations, never give up on what you love!
8. What do you think, will our readers see a lot of songs in our weekly charts in the future, they can vote for?
Songs are amazing and unique in their own way so I think ther would be something for everyone.
Eurovision on top will like alwaysa follow also Sanja during Eurovision and afterwards.
Stay tuned and updated.
Pedro de Almeida