I wanted to express my view of beauty
We know her from a peculiar Eurovision project, Six4One, representing Switzerland at the ESC 2006. Since then Diamá knew exactly what she wanted and took all the time she needed until she felt that the album she wanted to present to the world was ready. "We're not done" (released on March, 2015) is not a common pop album and Diamá is not an ordinary pop artist. Check out our comprehensive interview, a chat that happened 15 days prior to the album release, and get to know a female pop artist with a strong personality.
1. Finally your long-awaited debut album is ready to be released. And for a first album it has a very peculiar title "We're not done". If I didn't know you I would say it was an album by someone with a long discography already. What is the message behind this title?
What many do not know about me, is that after becoming third runner-up in a TV-talent show in Switzerland and after my participation at the 2006 Eurovision Song Contest in Athens as part of the Group Six4One I have not been sleeping in a box. I have worked with many Swiss DJ's and appeared as featuring artist on their records - in some I was uncredited by choice. I co-wrote songs for other artists with my songwriter Jiameé and I took my path to discover who I am as a solo artist with no label to tell me who I should be or what I should sound like. It was a very spiritual journey for me. I guess for the public it looked like i was done as an artist, but in reality, I just did not want to release anything that did not represent me as a person. I took the hard way and the press started ignoring me. What they do not know is that I have an army of Friends and Friends in the LGBTQIA-Community. Plus: my Eurovision Family has not forgotten about me and the support is incredible. So "We're not done" is; on one side it's me telling them that they cannot kill talent, no matter how much they try to ignore me and on the other side it is my way to balance some open accounts.
2. About your album, you wrote " It's different and not your pretty pop-star picture". Do you think that the current pop market is shallow and is full of "barbies" with no own ideals at all?
Not at all. I think the music industry has never been so creative and visual as today (except the 80's maybe). Music genres crossing over and coming together are a beautiful thing. But look… We both know I do not have a model figure but I know who I am as a woman. I do feel beautiful and I have a husband who loves me the way I am. I am an Italian woman with curves and that is what Italians have always celebrated. I wanted my album cover to express my view of beauty. Not just a pretty face but an image that triggers a reaction.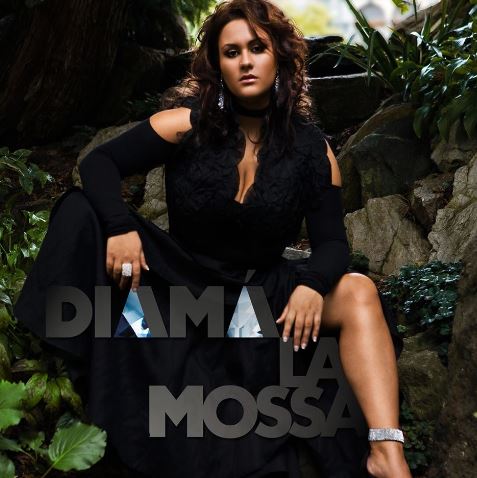 3. Still on the post mentioned above you wrote " It's also a homage to a great Italian movie-star / Another idol of mine.". What about nowadays? What are the modern female artists do you admire?
My whole album-booklet is an homage to strong Italian women. My album cover, for example, is an homage to "Anna Magnani". For me she was the true definition of an Italian woman, a fighter and a survivor. Her raw performances in her movies hypnotize me every time I see her on screen. Today there are so many amazing women on screen and in music that inspire me. From Madonna to Lady Gaga from Beyoncé to Rihanna, Pink to Kelly Clarkson, Brandy to Jessie J,… the list is endless. But in Italy my biggest Idol has always been Giorgia. She has inspired me from the very beginning and she woke the need in me to express myself vocally. – In Film today Monica Bellucci is the definition of an Italian woman. I just love women who embody and promote strong female imagery. We still live in a male dominated world, and we are still not treated as equals. Those women are changing this frame by frame.
4. I presume that "We're not done" represents a huge personal and professional victory. Is it real the album you wanted to record and was it difficult to make it?
Indeed. It took me 7 years to complete my album. On the way I have encountered a lot of big egos and big talkers. Making an album sounds amazing in theory, but what you do not know as an emerging artist, is how the game really works. All the legal stuff, all the rules, all the empty promises you have to go through. I was very lucky. In the end I have always found people who believed in me and in my talent. Everyone who was involved in creating my debut album stands behind it 200%. At this point I do not care if my album is a commercial success – like you said, it's a personal and professional victory, because in my opinion I managed to create an album made in Switzerland that has an international appeal and that represents me as an artist.
5. So far the album produced 3 singles and 3 videos. Just like the songs, the videos are really different from one another but all of them extremely well produced. For example what is the concept behind "La Mossa" (the first video) and "Mare" (second video)? What about "Would you be mine?"
Me and my songwriter Jiameé are a team in our own rights. We come up with the concept together, we organize everything and we even cast the people for the videos ourselves. Therefore the video represents the core of my songs . "La Mossa" represents the typical Italian woman who had enough. "La Mossa" is a move Italian women do when they get hit-on by men in an impolite or offensive way. It gives them the Message; "you are not even worth a word so I'm just gonna shake off your stupidity with my hips". "Mare", produced by Pele Loriano, on the other hand is my personal love-story and now my "wedding-song". It is dedicated to the love of my life and it's basically our love story.
On "Would you be mine" produced by Jason Grey, we Chose to shoot the video in the "Bruno Weber Park" in Switzerland. It's a monumental and essential piece of Swiss art that is in danger of being foreclosed. The video at the End states "Save Art". The context of the video reflects the song, where my devotion and obedience is not what it seems to be. We used popular Christian imagery transported into today's era to deceive the viewers. Serge Wohlgensinger produced the first two videos and Raba Graphix the third one. Both cinematographers are immensely and insanely talented and I feel so lucky that they translated my songs into moving images.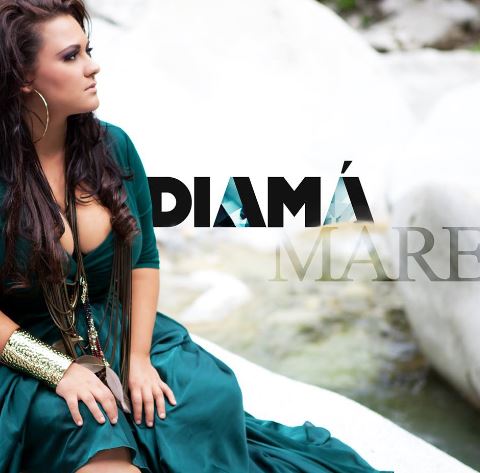 6. "We're not done" is going to be released on March 15th. How will it be or how will it be the promotional process?
We have already sent out press releases and of course; Networking is key. The album will come out exclusively on iTunes for the first two months of release and then released everywhere else. Of course I also count on my fans to buy and promote the record, because the best promotion you can get is if the album hits the charts. I have radio and print interviews lined up and a few performances. I will actually be shooting my fourth video on the day my album comes out.
7. If you had to promote "We're not done" through your own publicity what would you say to people in order to raise awareness for your album? "You must listen to it because... "
Well, self-praise stinks to heaven – but I must say… I am very proud of this album. Not only because it is my debut, but I also unveil a lot of myself in it. It is an album that encourages you to be yourself – some songs make you feel like a warrior – other songs help you when you feel fragile and weak. The music has so much Italian flavor even if I sing pretty much all songs (except one) in English. I am sure that the music and the lyrics will touch many.
8. We all know you from the ESC 2006 when you represented Switzerland as part of Six4One. How did that experience begin for you?
I just came out of the talent show I was telling you about earlier and out of the blue I was invited for a casting regarding the project. Ralph Siegel, aka Mr. Eurovision himself, was recruiting singers for his idea. They chose me to represent the Swiss and Italian part of this multicultural project.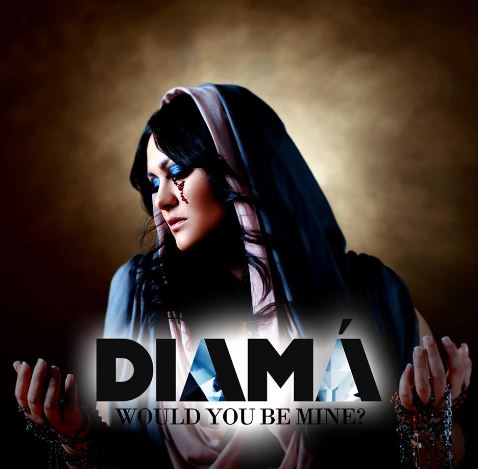 9. Now, almost 10 years after that experience what are your best and worst memories from the Six4One phase?
I really have only good memories of that experience. Even the things that seemed bad at the time, have become "laugh-out-loud"-stories today.
10. Did you manage to get in touch with the other members?
Those are simply exquisite people we are talking about here. I keep up with Andreas Lundsted and Tinka the most on Facebook. We always send us encouraging messages.
11. Now, probably I will ask you something really stupid, but here I go... I have a vague memory (probably it is untrue) that 3 or 4 years ago you posted something on your facebook page that some composers were contacting you in order to sing some songs as possible Eurovision entries. Is that true or my memory is playing tricks with me?

Absolutely true. I receive song offers for Eurovision constantly. Some are cool songs – some are just good ideas gone terribly wrong. I would be very open to represent Switzerland, Italy or any country as a solo artist, but it has to be the right song at the right time and with the right people. I also want to write the lyrics with my team.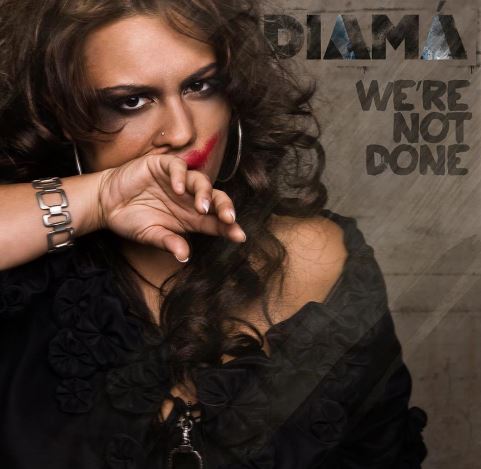 12. Finally if you were invited to take part at the ESC 2015 with a song taken from "We're not done" would you accept it? And what would be your choice? Why?
Please do not make me choose!  I love all the songs on my album - but if I really, really have to choose I would choose three for Eurovision and even tell you what country I would like to represent with it.
1st one: "Thinner" – I think the message in the song is very important and the Jason Grey production is an architectural piece of art. - Switzerland
2nd one: "La Mossa (The Brush-Off)" the song is so much fun and the choreography we would deliver on stage would be insane. - Italy
3rd one: "Fake Smiling" – produced by Andi Loser it's the one song that best represents my vocal abilities. – Any country really :-)
But why ask me? Let's ask the EurovisionOnTop visitors what song they like the most on the album. Let's start a poll :-)
Carlos Carvalho (February, 2015)