Romania started in 1993 the eurovision journey and since that they never won it. Luminita made the best ranking ever in the year 2005 with a powerful song and a huge performance on stage. 2010 Paula and Ovi repeated the 3rd place. Luminita tried to come back to Eurovision, but missed the ticket the last two times getting second in the national final. Paula and Ovi got last year the chance to return to Eurovision, but just made a 12th place at the grand final. Romania still dreams of once winning that contest.
This year the selection is Voltaj, a band which isn't casted for eurovision. Eurovision on top spoke to that band and asked about their targets, how it feels to win against Luminita in the national selection and what their DNA is. Read what Voltaj said. And have a look on the special greeting video we got from Voltaj with a special message to you:


1. Voltaj would you like to introduce yourself to our readers? Who are Voltaj?
 We are one of the few pop-rock bands in Romania and from 17 years we still manage to remain on top in charts and public preferences. Over the years, we have obtained many awards such as BEST GROUP, BEST LIVE, BEST SONG, BEST ALBUM at Romanian Music Awards and Media Music Awards. In addition we won the award for "Best Romanian act" at MTV Europe Music Awards in 2005.
2. What is the story behind the band Voltaj, as you were founded already in 1982, still other times in Romania?
 Gabi and Vali created the band in 1982. Calin came in 1988 and 4 years later, in 2002, Oliver. The last change in our band was in 2012 with the arrival of Adrian. There have been many changes in the band over the time, but our passion for music and the support of our fans made us to resist. 
3.What was the reason for you to decide to participate at the romanian national final this year?
When we wrote and released the song with the campaign "All over again" we never thought to participate in Eurovision Song Contest. However, we realized that this contest can help us to make known internationally the fact that so many children are left home alone, while their parents are working abroad to give them the chance to a decent life. 
4. Which link do you have to Eurovision? 
It's a strong competition, which gives us a great opportunity to make known our campaign. Therefore we entered the competition. We don't have many opportunities to talk about the problem of children and Romanians in general, with so a publicity and visibility.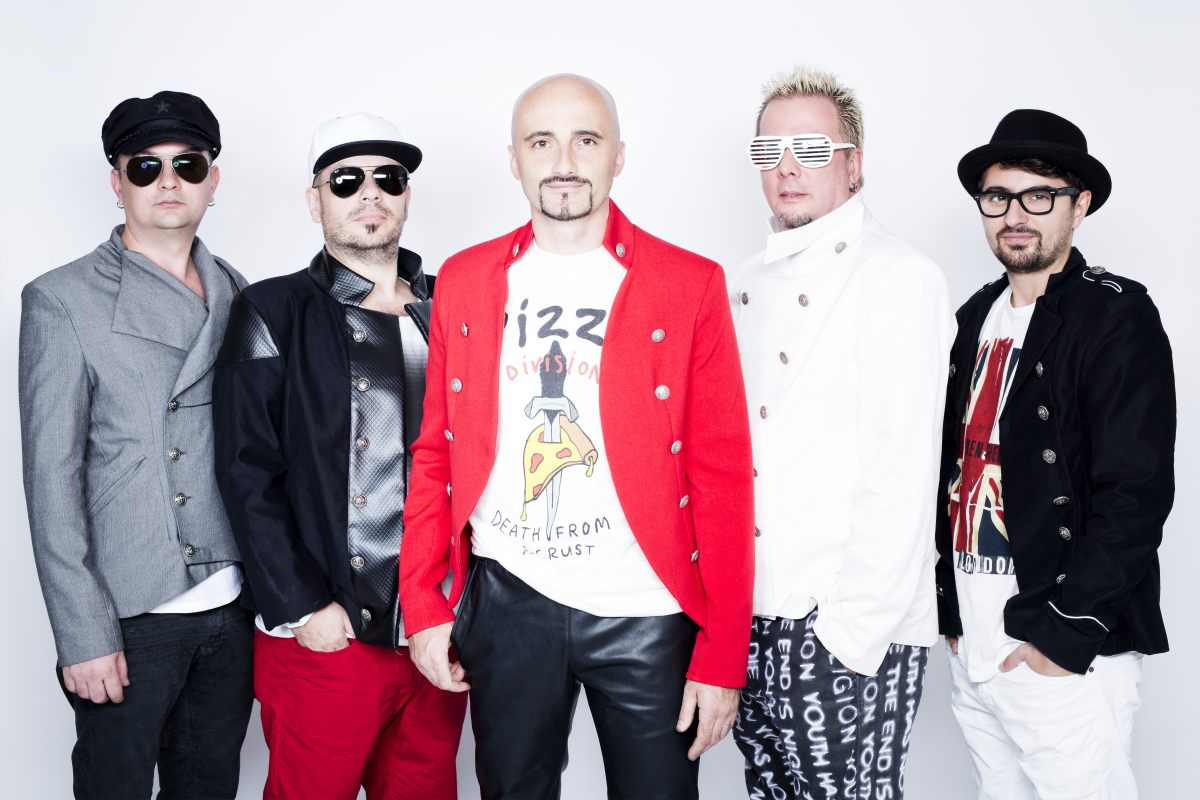 photo: Andreea Goia

5. In 2005 you won the MTV European Music Award. How was that experience and what was the reason for the Award? 
We were very glad that our work for many years has been appreciated. It is a very important award for us. We won the MTV Best Romanian Act Award. 
6. In the national final you won with a few points against Luminita Anghel, a eurovision experienced person, who for the second time got the second place. What does this victory against Luminita means to you? 
From our point of view "A million stars" is a good song, with potential for Eurovision. What has differentiated us is the fact that we had a very strong social message and the Romanians chose with the soul. 
7. What do you think were the reasons that the romanian people and jury voted for you? 
We believe that our song has everything it needs to represent Romania in an International Contest. There was a strong competition, but the fact that we had a strong social message brought us the first place. 
8. What was your inspiration for the song and what is the deeper meaning for you? 
We wrote this song with the boys from Deepside Deejays. The lyrics were inspired from the love to our own children and thinking about them. "All over again" is more than a song, it's a manifest. There are many dramatic cases in which children are involved. They live a trauma due to the lack of affection, although they receive gifts and packages from their parents. People must know that Romanians are not lazy or thieves and the biggest majority are hard-working and honest, making enormous sacrifices. Therefore, they must be respected and not discriminated because of this.
9. What was till now your biggest musical project and success? 
In our career we had thousands of concerts in Romania and abroad and several shows in front of large audiences. We were one of the trendsetters in the music industry with: the first Multimedia CD (Bungee), the first Dual CD (Revelator), the first concert for one fan only, 10.000 letters with our autographs sent to the fans (release of the single "Scrisoare";), the first video filmed entirely with a photo camera for the song "MSD2", the first video filmed with a phone ("Dematurizarea";), the first video with 3D graphics ("Noapte buna";), the first song on a tablet ("Da vina pe Voltaj";), the first live concert on an airport (on 1st of December 2014), the first concert at a wedding ceremony on Valentine's Day.
10. Romania never won the contest even trying a lot of times. Do you think you could be the first one winning it? 
Yes, because we have everything we need to win and bring Eurovision in Romania. Our song is different from the rest with the strong social message that it has.
11. What are your targets for Vienna? 
We expect and we hope very much that the message of our song will be understood across Europe. 
12. What could be the worst thing what could happen to you in Vienna? 
The worst thing that could happen would be not to qualify for the finals. 
13. The eurovision celebrates the 60th birthday this year and hosted a greatest hits show in april. What is your all time greatest hit and favorite? 
We like very much the Norwegian violinist/singer Alexander Rybak and his song "Fairytale". 
14. Do you already have any plans afterwards Eurovision? 
We are just about to release a new single this summer, we are thinking about a show completely different and special comparing the previous ones. We also continue being involved in the campaign "All over again" together with World Vision Romania and Habitat for Humanity Romania Associations.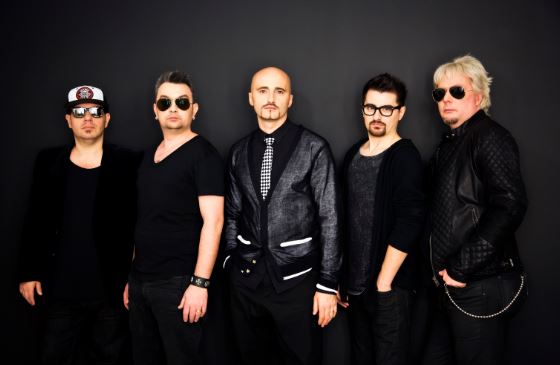 photo: Andreea Goia

15. The most countries will sing in english. Is that also an option for you? 
We chose to sing a part in English because we want our message to be understood by all the people, but we kept a part in Romanian because it conveys a strong emotion.
Romania this year has a message and sends a 17 years old band, which for sure will bring a new spirit of romanian music to europe and perhaps to the rest of the world. Eurovision on top will follow this band, for sure at the contest and also afterwards. Fore sure you can vote for one of their singles in our weekly charts and read about an album of them. But first we will see, if Europe will understand the message and vote for it. Stay tuned!
Pedro de Almeida