Since 2010 Israel is missing the grand final and it will make 10 years that they had their last top 5. And this is very hard for a such passionated eurovision nation like Israel. Every time they miss the grand final the Eurovision event seems to lose a bit of the colors, the joy and the multi-cultural flavor. Long time ago are the golden decades of Israel with two victories in a row in 1978 and 1979. And the "scandal" victory of 1998 which today wouldn't be any scandal anymore.
The israeli broadcaster take it serious and changed for this year two important things. First of all they looked for the right TV show to select the singer and to bring back a big national attention and acceptance to the own participation. This worked very well with the "Rising star". At the other hand they looked for the right song and changed the rule, that there has to be a part sang in hebrew. The result is a golden voice, a golden song and a golden boy. If at the end this combination will bring back the golden times to Israel will be seen in Vienna. Anyhow Eurovision on top spoke to the youngest contestant of this year and he winner of the israeli rising star 2015: Nadav Guedj.  We had the pleasure to meet Nadav at the Eurovision in Concert in Amsterdam and Nadav sent a short video message to all of you. Just have a look:
https://www.youtube.com/watch?v=jy2O_A5OyUc&feature=youtu.be (click on the link)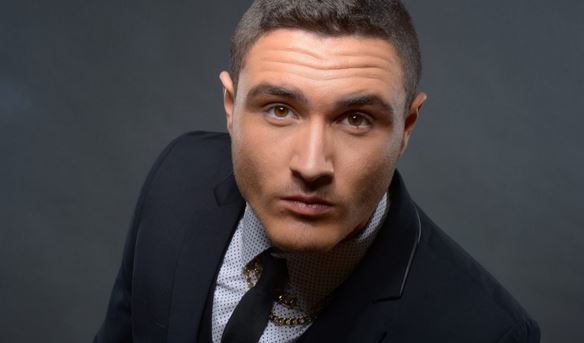 1. Nadav would you like to introduce yourself to our readers? Who is Nadav?
Well, i was born in Paris, France, and my family moved to Israel when i was just three years old. Now we live in a suburb of Tel aviv called Natanya. Just a month ago, I won israel's most watched tv reality music competition called "Hakochav Haba", which translates to "Rising star".Since than, everything has been such a whirlwind and i spend every hour i have practicing my dance moves, vocals, stage performance and doing interviews and media events.
2. What was the reason for you to participate at the casting show rising star?
I decided I wanted to go to the auditions of "Hakochav Haba" (Rising star) when I saw the advertisements in my hometown.
3. What do you think was the reason that the people voted for you and chose you as the rising star?
To be honest I don't know. Well, you'll have to ask them to get a real answer☺
4. 16 years. Do you think it will be an advance or a disadvantage for the participation at the contest?
I know I'm blessed. Being only 16 years old I was given a chance of a lifetime to pursuit music, visit new places and meet so many different interesting people. This is why I'm super focused on the contest and practically spend every hour I get to prepare for the stage performance.
5. You were born in Paris. So you will get the 12 points from France? What do you think?
I think that if the contest was all about where people were born and the relations that they or their countries have with other countries, it would be a sad event. I hope to be judged purely by my stage performance, vocal abilities and qualities of the song.
6. Do you still have a special link to France?
I have many relatives still living in France and Paris and they come and visit us in Israel all the time. I also speak some basic French and enjoy listening to several French artists.
7. Do you have a special link to Eurovision? Or was it a lucky coincidence that the winner of raising star would go to Eurovision?
While I grew up in Israel, I remember feeling excited about the competition and watching it every year. As I grew older and became a teenager, I found myself searching and listening to so many different kinds of music so I kind of lost track of the competition. This is the reason why I'm so blown away by the production and scale of the competition. I am so happy to be part of it.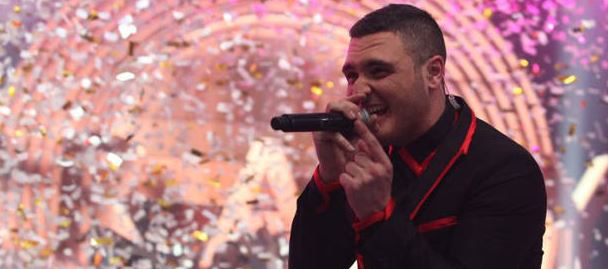 8. Israel didn't make it to the final since 2010. What do you think are the reasons for that?
I don't really think there is one reason for all the songs not making it to the final. It's probably a mix of many reasons.
9. It will be the first time that the Israel entree will be completely sang in english. What do you think about that change?
Well, we'll just have to wait and see together how people would react to the song☺
10. What are your targets for Vienna?
I hope to bring a fresh combination of European-Mediterranean sounds and influences to the contest.
11. What could be the worst thing what could happen to you in Vienna?
At this moment, I really can't think of anything that would spoil one of the biggest celebrations in the world☺
12. The eurovision celebrates the 60th birthday this year and hosted a greatest hits show in april. What is your all time greatest hit and favorite?
Can't really give you one answer about my all time favorite, but this year i heard many of the songs and my top favorite, right now, is the Australian entry☺
13. Do you already have any plans afterwards Eurovision?
Not at this moment. I'm super focused on the contest and practically spend every hour I get to prepare for the stage performance.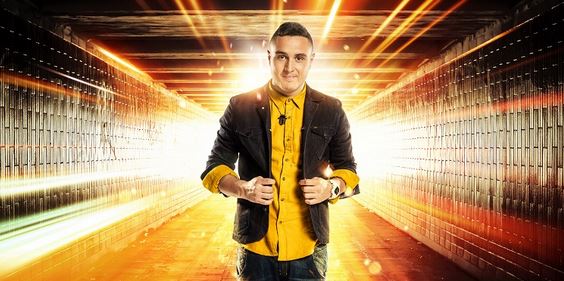 14. Would you fulfill your promise and in the case of a victory show Tel Aviv to the Eurovision Family?
Definitely! Tel Aviv is one amazing city. You should come and visit, no matter if we win or not☺
15. What do you think would be the the thing which would surprise Europe the most, if they would come to Tel Aviv?
The dynamic new culture that evolved here by the blend of so many immigrants that came to this small piece of land, from all over the world. The perfect sunny weather and amazing golden beaches are just the cherry on top of it all.
Nadav, thank you so much for this fresh interview, which makes possible to feel the positive energy you have and the happiness you will bring to this contest and the event. Eurovision on top wishes all the best to the golden boy from the city with the golden beaches, for whom this experience for sure will mark the further musical way and perhaps making it to the final will be just the cherry on top of an amazing career start. And will bring back joy to the israeli delegation. What will happen will be commented by us. Just click, read and follow.
Pedro de Almeida