Daniel Kajmakoski won the Skopje Festival 2014 at the last 12th november 14. Daniel will defend his song and fight for his country to get a ticket for the final, which happened in 2012 for the last time - before that it was in 2007. Daniel won the first X Factor Adria in 2014; the balkan version of X Factor. In the jury there was also an other former and successful Eurovision participant, the serbian singer Zeljko Joksimovic.
But there are two more interesting facts about Daniel Kajmakoski: Vienna will be a home game for him, as he lives in Vienna since he was 6 and an other interesting fact is his participation at the austrian casting show Starmania in 2003. The most interesting point on that isn't the 8th place he made, but yes that he is the 4th artist participating at Eurovision out of this castingshow. He is following Eric Papilaya (Austria 2007 - 27th place in SF), Nadine Beiler (Austria 2011 - 18th place) and Tom Neuwirth alias Conchita Wurst (Winner of 2014) from the Starmania stage to the Eurovision stage. Along the time, former Starmania participants started to made better results at Eurovision, with the highlight of Conchita's victory.

Eurovision on top had the chance to speak to Daniel and make some interesting questions about Vienna, Conchita and his participation. Check out if Daniel will sleep in a hotel or if the delegation will be at his place in Vienna during Eurovision. This and other answers be in our interview.
1.First of all congratulations for winning the X Factor Adria. What did that victory mean to you?
The winning is a dream come true. It's almost one year since the winning and it still sometimes seams unreal. After many tries, ups and downs, finally to get through the music world.
2.In november you won the national final of FYR Macedonia. Comparing with the X Factor was it easier to win that competition? And which of the two victories is more important for you?
Can't compare it for sure. Its different type of competition.
One is breaking through, the other – national final is the moment when you see how much people do support you and trust you – they pick YOU for representing your country! Both of them are priceless experiences and moments!
3.Who is Daniel Kajmakoski? How would you describe yourself to someone, who never saw or heard about you?
A regular guy who only believed that is worth to give one last try in music  . Its good to know that Daniel also loves sport and nature. Loves spending time with family and friend because that relaxes. He is also loves artists like Tose Proeski, Stevie Wonder, David Phelps. . .
4.You moved to Austria as a child. What was the reason for that and how did that fact marked your live?
My parents moved with a hope for better life and future for their children. Back then I was 7 years old. It was a huge change for me, it was new neighborhood, new school, friends and new language. It took me some time to be accepted by the other classmates and to feel equal.
5.Do you still live in Vienna? So what will that mean to you being performing in the city you live or lived for a long time?
The last year I am on this relation –Skopje – Belgrade – Vienna. Its really unbelievable fact for me – I went to Balkans to compete regional show, won, get a chance to compete national festival back in my home country and now going back to Vienna – the place where I grow up.
6.You also were part of the 2003 Starmania participants. Some of them already made it to Eurovision and most of them with success, including the victory last year. What do you think is the reason of the participation of so many former Starmania participants? And do you think you will follow them on the path of success?
Hahahahha. You never know actually. I am glad of my colleagues who reached far and I Conchita deserved to win. She is a strong vocal and had a great team. I can only say I am preparing and hoping for the best.
7.Did you follow the Eurovision ever before?
For sure. Since I was a little boy. It was some king of tradition in my family to watch it all together. Always picking up favorite songs and watching the big stage with excitement.
8.The best result ever for FYR Macedonia was a 13th place in 2012 by Kaliopi in Baku. Do you think you will be able to make a better one?
Must say that Crno I Belo is one of my favorite songs when it comes to Macedonia national selection. Can I make it? I want to, I am preparing, and aspiring and hoping for the best result!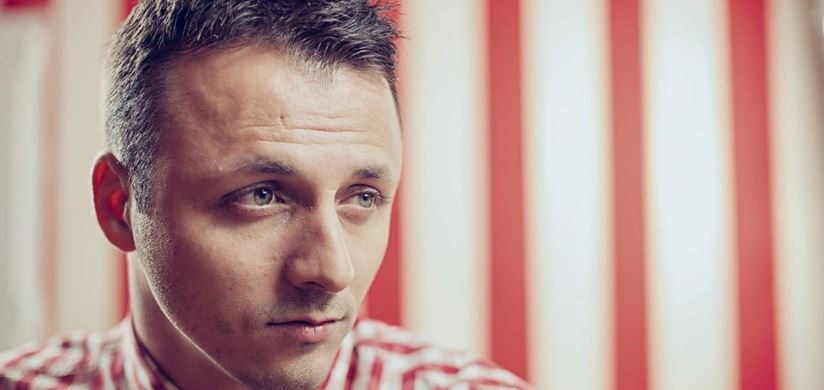 9.Last year there weren't just good reactions about Conchita Wurst's victory. What was your thought, when you heard that Austria won the contest?
I was kind of expecting that to happen.
Beside the personal story of Conchita, she is a strong vocal, and had a great song. I know that she worked really hard with her team to make the song the best possible way. Right know I am working with the same people for my eurovision song. It's an interesting coincidence.
10. How are you preparing for the Eurovision Song Contest?
First of all making improvements in the song, almost finished, gathering the team, planning promotion . . .
11. And will you be with the FYR Macedonia delegation in the hotel or will the delegation be at your place in Vienna?
 good one ! I prefer to stay in the hotel with all the participants, to meet them all and establish communication, but for sure will gather people back in my place.
12. What are your plans for the time after Eurovision?
After eurovosion is the birth of my very first solo album! Cant wait to share it with all of you!
If performing in Vienna really will be a home game for Daniel or not will be seen in Vienna and commented by us in our special "Beside the stage". Honest, different and live from Vienna.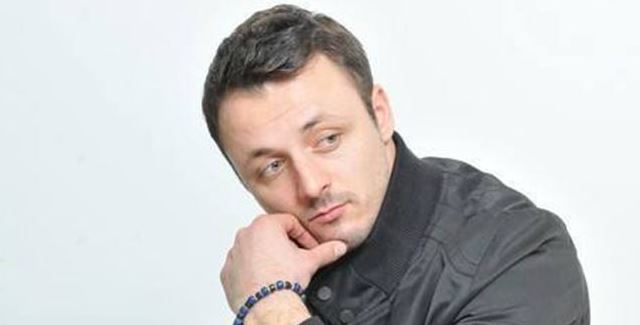 Pedro de Almeida