1986 was the first and last time Belgium won the contest. In the last two decades the small country had less luck and very often didn't pass to the final. In the last years they tried to change things and started to have first successes with that. This year once again a former "The Voice" candidate will participate at Eurovision. Loic is the young artist who will try to get once again the ticket to the final and fight for one more victory of Belgium at Eurovision. Read about who Loic is, what his passion is, what his first reaction was after being asked to participate at Eurovision, what his objectives are and what he thinks his chances at Eurovision will be in our interview.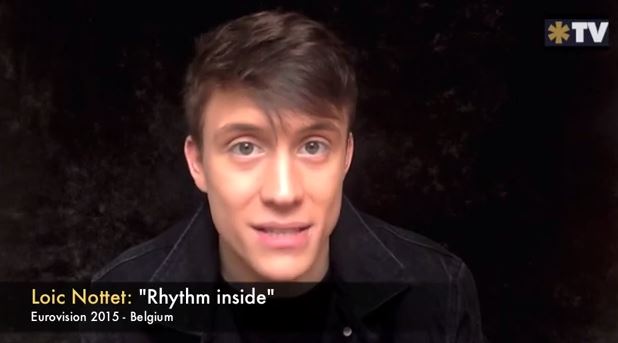 1. Loic would you like to introduce yourself to our readers? Who is Loic?
I am someone who is perfectionist and who really likes arts and music. I really like special artists and songs with special universe like Lorde or Sia for example. I really like when I see someone who gets really crazy on stage and who lives his own song. That is a real artist, someone that lives what he says.
2. What do you like to do beside singing?
I really like dancing and acting. I like drama, watching movies and create videos. I really like writing songs and novels or books. Everything I love has a link to art. I think the top thing I really like as much as singing is dancing.
3. When did you get the first time the information that you would represent Belgium at Eurovision and what was your reaction?
The RTBF (The French speaker national television channel) contact me at the end of "The Voice Belgique" and asked me to represent Belgium at the Euvorision Song Contest. My first reaction was… I think I was afraid to agree to the proposition because I am a new and young artist and I am completely unknown in my country and in the world. And I had nothing: no songs, no styling, nothing. I was afraid to create all of that in a short amount of time. So my first reaction was… I was afraid but after two weeks I finally agreed.
4. Do you have a special connexion to this TV show?
Honestly I didn't watch this TV show before. Since I've known I would represent my country I watched several videos on Youtube. I learned that Abba and Céline Dion participated at Eurovision. Well that I actually knew before. I also learned about Conchita Wurst and Sandra Kim.
5. You started your musical career through "The Voice Belgique". How would you describe this experience?
It was an incredible and interesting experience because I learned so much about my voice and working with the video cameras. How I have to look into the camera and when. It was a really interesting experience too because I met a lot of incredible people like my coach Beverly Jo Scott and a lot of other singers like Suzy Magnien or Alice Dutoit or Maxime Malevé. It is incredible to find artists who share the same passion that you have. It is really nice.
6. You made it to the second place at "The Voice Belgique". Do you think that the selection for Eurovision is a kind of second chance for you?
Maybe it is, maybe. Well, all I know is that when I lost the final, when I finished second, I didn't lose anything. I just won everything because I got the experience and I met a lot of incredible people. I didn't lose anything. I won everything. Maybe this contest is a second chance and if it is I am going to enjoy it.
7. What kind of song will you sing at Eurovision?
Something with a rhythm. Something, I think is special, original. Something really pure, simple, that is entrancing and has kind of a primitive rhythm.
8. Can you tell us, when the song was released and how you will promote it?
It was March 10 and we just went to a lot of radios and I talked to a lot of journalists and that is the way we promote the single for the first day. And I did a press conference at Maison de Vienne (Vienna House) in Brussels, in Belgium at 11 o'clock. It was cool.
9. The last two years former "The Voice" candidates of Belgium were at Eurovision for your country. 2013 one of the big surprises in Malmö was Roberto. What do you think was the secret of Robert? And what will you copy and what will you try to do better?
I just thing that Roberto sang his song with all of his heart and I thing he stayed who he is and I thing that was his biggest secret. I am not going to copy anything from Roberto and I am not going to do something better because I am just someone different and I sing a different song but I am also going to sing my song with all of my heart and all of my soul.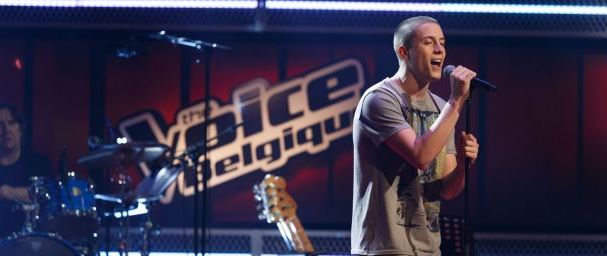 10. What is your goal for Eurovision?
I wish to reach out to a lot of people and to share my song with a lot of people outside Belgium.
11. Do you already have plans for the time after Eurovision?
I don't do for the moment, but I hope that I will do something after Eurovision. I hope Eurovision is just the start and not the end of my musical adventure.
12. What would be the worst case for you in Vienna?
If people don't like my song because I just want to share my song with everyone and because I wrote it with all of my heart and I think if no one likes it and no one wants to listen to it I could be very very sad.
If the people in Vienna and all over Europe and in Australia will love he song or not will be seen in may in Vienna. Anyhow Eurovision on top will you know about that and also how Loic will react. All information about that, facts and news will be published on Eurovision on top, at our news and our special "beside the stage" which once again will be our live report from Eurovision.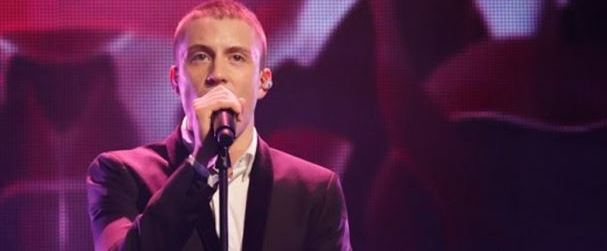 Pedro de Almeida