"Festival da canção" is allong with the festival of Albania and the San Remo Festival one of the national preselections with the longest tradition. For the 50th time the small iberian country was celebrating its festival, which traditionally is the choice as participation at the Eurovision Song Contest. In almost 50 times Portugal never won the contest being now the country countries that participates for so long time and never winning it.
Perhaps all of that facts brought the new chief of delegation Carla Bugalho the decision to start into a new decade and era of "Festival da Canção". Known names of  composers and  artists were a surprising statement that the attention of quality came back to that event. Two of them were former winners Adelaide Ferreira and Simone Oliveira of the Festival da Canção and one former winner participated as composer Sara Tavares. The final brought 6 artists out of the semi finals on stage, which gave a nice picture of the portuguese music. There where different generations of portuguese music together on stage.
At the end there was once again a big passion for inspired fado songs and "Primavera" was a fabulous song and a big favorite for the final. At the big final there was another song with fado on the title, "Um fado para vienna" (a fado for Viena) fighting for the ticket. But at the end the portuguese televoting selected Leonore Andrade with the song "Há um mar que nos separa" (There is a sea separing us). Perhaps it was a statement of the country to send a modern song and image to Vienna.
1. Leonor would you like to introduce yourself to our readers? Who is Leonor?
Hello guys, my name is Leonor Andrade, I was born on the 13 of September of 1994 and I am a singer and song writer, also I have a few experiences as an actress, besides that I am a law student in university.
2. What do you like to do beside singing?
Beside singing, I love to play piano, to go out with my friends and to watch live music, I am a passionate for music. Also I love some sports, as ski, and group sports, fitness.
3. In the postcard of the "festival da cancao" you said that your dream would be to win the same one. What is the reason for this statement?
The reason for that statement is that, I watch Festival da canção and Eurovision since I was a little girl and it was a dream for me to participate and win. I can say that I am living a dream nowadays.
4. Which link do you have to the festival da cancao and / or to the Eurovision?
Since I was a little girl that Festival da canção and Eurovision lives in my imaginary, I stop every year to watch it and it is a great honor to be part of it, it is a dream.
5. Did you honestly think you would have a chance to win the portuguese selection?
No, I never expected to win, it was a huge surprise for me, singers like Simone, Yola Dinis, José Freitas and Adelaide are inspirations for me and I was very surprised when I won the Festival. 
6. There have been this year once again traditional portuguese entry as europe is used to see Portugal. What do you think were the reasons that the portuguese voted for your song?
I think it was because this song is a fresh song, a danceable song, and a lot different from other songs that participate, it seems to me that the song itself made the difference.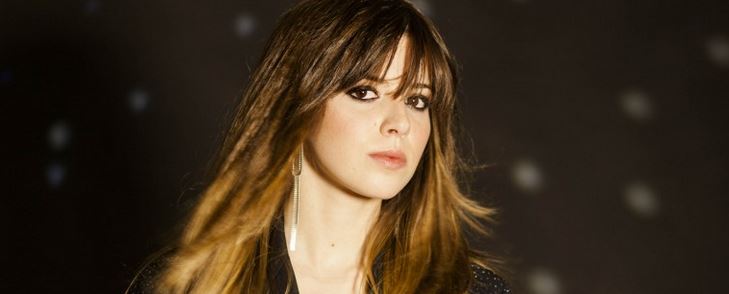 7. The international press reaction was that they were happy that Portugal will send a different kind of song and show an other image to Europe. What do you think about that reaction?
I think it is very good to have an international support on the "things" we do, I have to thank that kind words, and that's the proof that we nail it, that this year we have a good song to compete and to take Portugal to a nice classification.
8. An other part of the reactions was the recommendation to Portugal to sing it in english. Will it be the first time Portugal finally sends the song in english?
In Eurovision Stage I will sing it in Portuguese, but I think it was important to record in English and Spanish so everybody can understand the message. So we managed to record a promotional CD with Spanish and English versions of the song and also 2 acoustic versions.
9. Portugal till now never won the contest. What do you think are the reasons for that? And do you think you could be the first one?
The reasons for Portugal never won it might be because Portugal only have one neighbor and it is difficult to get votes although we had a lot of memorable songs in the past. I would love to be the first one but I know that is very difficult, but may God help!
10. Leonor, let's speak about you as artist. You started your musical career at "The voice of Portugal". How was that experience for you?
My experience in The Voice was amazing, I meet a lot of people and sung some of my favorite songs, it was a very nice experience and made me grow a lot as an artist.
11. A lot of countries started to send participants of "The voice" shows to Eurovision. What do you think are the reasons for that and is it perhaps an advance for the participants?
I think is very good to send new talents to this competition, in my case it will be good for me because I am 20 years old and I am starting my career now, it is a great boost, also nowadays, the talent shows are a kind of store of new talents and it is fair that country´s use that talents to compete.
12. How did it come to the fact that you participate at the portuguese selection?
Was it your idea and how was your first reaction? Well, all happened with an invitation made by the song writer, I was not expecting but I promptly accepted, it is a great honor to perform one of Miguel´s written songs. I get so happy with the invitation although I knew that it is a great responsibility.
13. How are you preparing for Eurovision? What will you do for promotion of your song?
I recorded a promotional CD with my song in English and also Spanish versions, I am not sure if I will be able to travel as I have a few professional matters to handle, so I might be working in Portugal by now. But I honestly think that it was very good to record the new versions because this song deserves to be understood by every single one.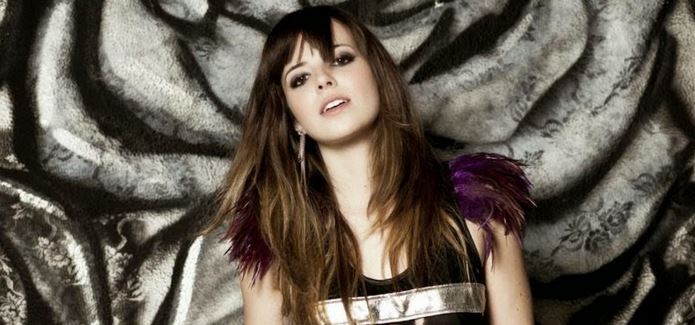 14. What does your song means to you? Specially the lyrics.
In this song, in this context, há um mar que nos separa (if there is a sea that separates us ), the sea is a metaphor for distance, that distance can be emotional or physical, when I sing this song, I always remember all the one´s that needed to leave the country searching for a better life, leaving their loved ones, their family, and so on! But the major meaning of the message is hope, If there is a sea that separates us, I will dry it with "Saudade". It is a beautiful song and a beautiful poem.
15. What are your targets after eurovision?
Already any musical projects? After Eurovision, I will dedicate 100% to my career and release my first single that it is already recorded, but for now I am representing Portugal in Eurovision and all of my energy is up to it.
Final Comment: My message to all the Eurovision fans it is quite simple, thank you so much for your support and when you listen to "Há um mar que nos separa" … just unite yourselves. One Love.. Big kiss.. L.A.
Leonor will be one more former The Voice candidate going to Eurovision and trying to use it as a booster for the own musical career. For sure you will be able to listen to the new single she will release after Eurovision on our website and vote for it. But until that Leonor will fight for the first final ticket, which would be the first one since 2010. And she will try to confirm the little step Portugal made into the direction of a bit more modern and different image. Eurovision on top once again thanks for the interview and will keep you updated, if Leonor will do it to the final of the 60th Eurovision Song Contest or not and what anyhow her musical way will be. 
Leonor also surprised already with other versions of the song, which will be on the promo CD for the song contest. One acustic version, one spanish, one english and first of all the piano version she sang at the portugues "Got Talent" show, which had a very good feedback, also out of Portugal. We thank Leonor for the interview and hope that this little surprises will work in Vienna too.
Pedro de Almeida