After a very modern song "Rise up" in 2014 with a great promotion work, Greece this year returns to some softer and calmer sounds. Maria ElenaKyriakou was selected in the national final and has a powerful ballade, which she will sing in Vienna, trying to get the ticket for the final. It is the second time that she won a contest, having won the greek version of The Voice in 2014. The 31 years old singer has a clear idea what the message of her song should be and what she would like to tell to all the greek people. Read now in our interview what Maria Elena told us about that and about other facts.
1. Maria Elena would you like to introduce yourself to our readers? Who is Maria Elena Kyriakou?
I am 31 years old. I was born in Larnaca, Cyprus. I am a single mother of three amazing boys and i run an after school program for kids who need extra help with their studying. Last year i won the Voice of Greece and now i am representing Greece in the 60th edition of the Eurovision Song Contest.
2. What do you like to do beside singing?
Taking care of my children is my number one priority. That means that my free time is very limited at the moment but among the things i enjoy the most are cooking, reading and shopping!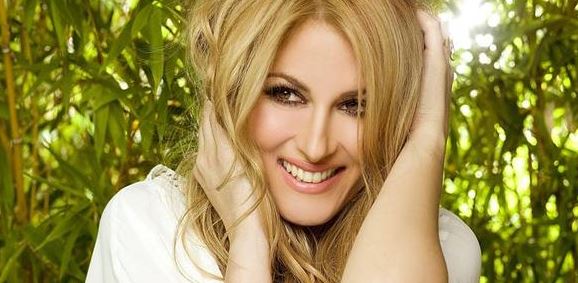 3. What is the deeper meaning of your song for you?
This song is very personal for me. It reflects how i felt the time i was writing it. It's about love, break up, pain, even desperation. And love has always played a big role in my life.
4. Do you have a special link to Eurovision?
Being part of the Eurovision family has always been a dream for me. Not only i am watching the contest every year but i am also a very proud fan of it. I feel really blessed that the Greek public gave me this great opportunity this year to finally create a special link to it by representing Greece.
5. What are your targets for Vienna?
Results wise my initial goal is to qualify from the first semifinal. In general i hope i can have a performance that Greeks will be proud of. I wish this can result into a good placing as well. Other than that i expect to have a great time in Vienna, to meet new people and to make friends from all over Europe.
6. What could be the worst thing what could happen to you in Vienna?
I haven't thought of it yet. I am generally a positive person despite the fact i am stressed all the time. So in the name of positiveness i hope nothing can go wrong!
7. The Eurovision celebrates the 60th birthday this year and hosted a greatest hits show in april. What is your all time greatest hit and favorite?
That's easy to pick! Euphoria by Loreen because it proved that a great tune with huge vocals can work miracles even with a very simple staging.
8. Do you already have any plans afterwards Eurovision?
A lot of plans actually. I will continue the preparations for my second album and i have already booked my performances in a big music hall in Athens until August. Hopefully my participation in the Eurovision will open new doors for me as well! Greece is going through difficult times.
9. What would you like to contribute to Greece with your participation?
As i said earlier my main goal is to make all Greeks proud of my performance. Greeks need to have some sort of entertainment and something to feel they succeed in through this harsh times. I hope i can achieve this. It's very important to me.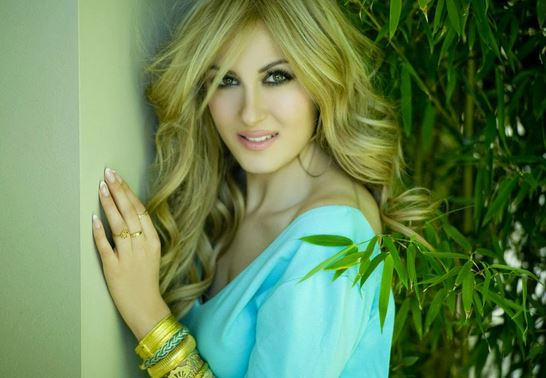 With which former Eurovision artist would you like to record an duet?
That's an easy pick as well. Celine Dion! In fact meeting Celine, let alone recording a duet with her, is my other big dream. Hopefully one day i'll get the chance to make it come true as well.
Eurovision on top will be in Vienna and speak about Maria Elena, but also about a lot of things you won't see on stage, in our blog beside the stage. Don't miss to follow all this news and specially Maria Elena's music after the biggest contest of her musical career, which for sure will mark her musical way. A special thank you to Maria Elena for the interview.
Pedro de Almeida