Last year Montenegro for the first time in their Eurovision history made it to the final. It was a balkan ballad which made it possible. This year KNEZ was very early announced as the the one representing Montenegro. Afterwards it took a long time until the song was known. It was one of the last once being released. And it was a big surprise. Once again the successful balkan singer and song writer Zeljko Joksimovic will participate at the contest with an own song, but this time performed by Knez for Montenegro. Eurovision on top spoke to Knez to speak about this upcoming experience and what his goals and targets for Vienna are.
1. KNEZ - would you like to introduce yourself? Who is the private person behind this name? Sure. My name is Nenad Knezevic, while my stage name/nickname comes from my last name, Knez. I am into regional ex YU music scene for more than 20 years now. My father, Mili Knezevic, was a musician and composer, so he introduced me to the magical world of music. That's how was created my first, Montenegro band, which gathered the best musicians back then. My solo career started 1992. and since then I have released 10 music albums, music videos, had concerts and gigs, and performed at all regional and national music festivals. Privately I am guy who loves his family and friends, I do sports and trying to leave healthy life, I like great food and good wine.
2. What is the music Knez stands for?
I love music. The music I sing is mostly pop, pop-rock. My first album name ''Kao magija" (Like a magic) was pop, while the latest album The magic of Balkans, is different music style I used to do. It's very interesting change, more traditional sound from Balkans, let's say it is urban ethno jazz, which sound shows cultural heritage of Balkan region and its countries. For my Eurovision song, Adio, I wanted it to be music of my origins and origins of many people from Balkan region. For me Eurovision is great place to show peace of yourself, where you come from, who you are and what you want to tell to Europe and world.
3. Did you follow the Eurovision Song Contest in the past?
Of course I did, never missed it. Sometimes I watched it with family, friends, sometimes I was on tour or had a concert in that period, but I always watched it on youtube after. Eurovision is great festival to all people who love unity, music and entertainment. It was my biggest dream to perform on Eurovision stage and it is happening right now.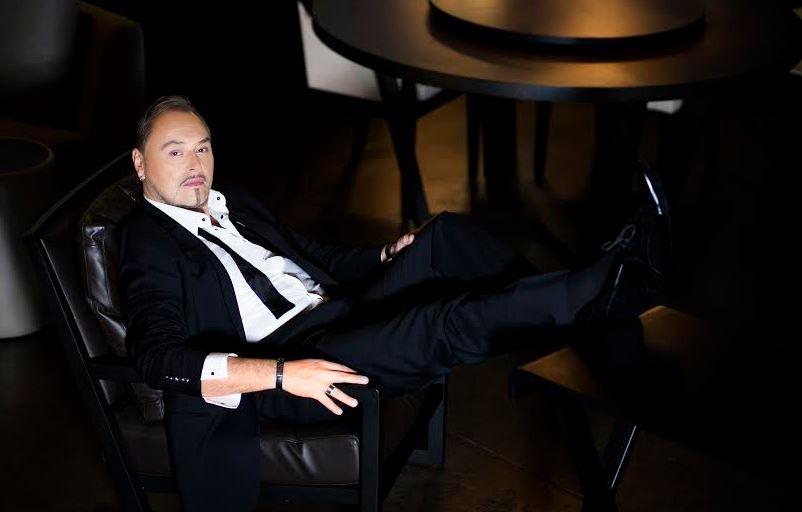 credits: Bojan Stanic
4. Last year Montenegro did it for the first time to the final. Do you think you will be able to repeat that?
I truly believe so. With the great song we have, great team and support from people around Europe, I think Montenegro can enter in final once again.
5. Can you tell something about the song, what is your point of view about the song and the lyrics?
This is very emotional song with very deep meaning. Adio is the song about endless love, love that will continue no matter of time and space. But if your body isn't in presence here, that is something we humans can't deal easily with. Lyrics tell that your partner who is in hurt is leaving our world, but since your love is timeless, you pray nature around you, those mountains and rivers not to take your partner away. But lot of times, illness people suffer from can be stronger than any will, any love, any hope, so all you hear is Adio at the end… goodbye
6. Last year there weren't just good reactions about Conchita Wurst's victory. What was your thought, when you heard that Austria won the contest?
I love the song! It's such a powerful music and lyrics with great message. Eurovision is all about diversity and it's a song contest. But you know, we should all be proud of who we are and accept each others. We are all humans and we should only judge people by who they are as a persons, are they good or bad to us. Everything else is just fine.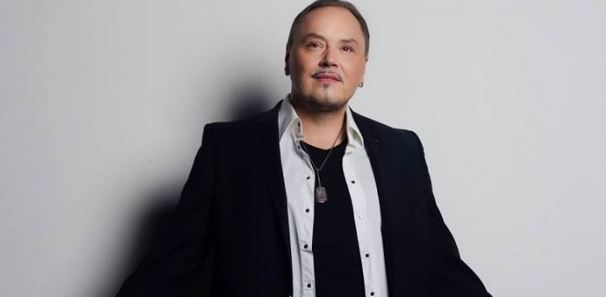 7. What are your plans for the time after Eurovision?
I plan to release my album and promote it. I wish to do some concerts in my region and in Europe.
Eurovision on top will accompany Knez in Vienna and see, if his song writer Zeljko once again will be a guarantee for a ticket to the final and a good ranking. Knez for sure surprised with the kind of song he participate at the contest and perhaps there will be more surprises to come. Eurovision on top will see, if yes and keep you informed about that.
Pedro de Almeida