Switzerland - the homeland of the song contest, where the first host of the contest and where the first winner ever is from. This small country is still good for small and big Eurovision surprises. Like in the last year, when Sebalter did a huge performance and a good ranking on the score board. This year Melanie René will try to repeat this story and do everything so that this time it ill be her time to shine on the international eurovision stage. It won't be the first time for her being on a stage and music is already a big topic in her live too. Read about the musical experience of Melanie and also about her target for Eurovision and afterwords.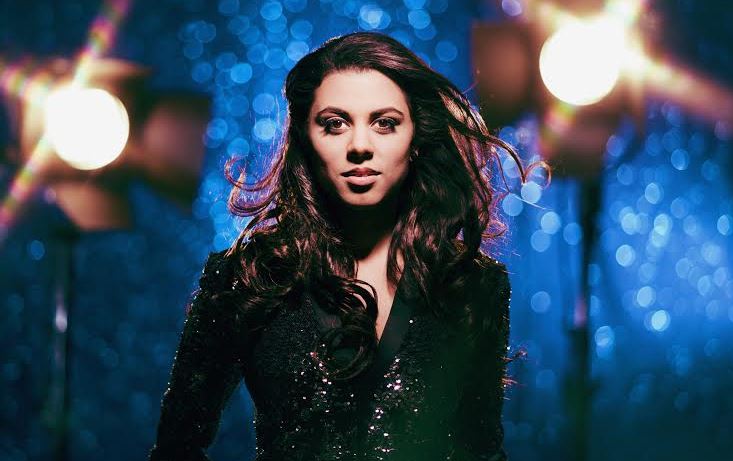 Copyright: SRF/Oscar Alessio
1. Melanie René would you like to introduce yourself to our readers? Who is Melanie?
When I am not working, I love reading, catching up with friends, window shopping, and playing Mario Kart.
2. You started very early to make the first steps singing. What is the first performance you remember and what was the motivation behind starting so early?
I come from a very musical family, where everyone plays an instrument or sings, so I developed a passion for music quite early on. I did my first steps on stage when I was 7, for a Mauritian charity show, and that was when I realised how much I enjoyed singing in front of an audience. I am extremely blessed that my parents have always encouraged me in pursuing my dream.
3. You aren't only a singer. You are a song writer too. How did you start to write songs? What does that mean to you?
My song was inspired by the album «Alive» by Jessie J. I used to be quite shy and introverted, afraid of other people's judgement. When I went to England to study music I learnt to appreciate and embrace who I truly was, and it made me feel free. Listening to Jessie J's album made me want to write a song about it. I know there are a lot of people still feeling like this out there and through this song I want them to understand that there is nothing standing between them and their dreams: «The sky's the limit».
4. The last time you participated at a contest with an own song you won it. It was 2009 in Braila. Can you tell us a bit about that experience and maybe how it marked you musical career? The story behind, the song, the contest and the victory?
When I participated in the music festival George Grigoriu in Romania in 2009, I was representing Switzerland as well. I think it helped me with regard to stage presence and having cameras around on stage, but it was a bit different from the Eurovision song contest. Both are great experiences, and I feel lucky to have had the opportunity to participate in both!
5. You visited an english music academy and are graduated as a Bachelor. Which impact did this study had on the way you write and perform music? Does it turned more into a way to see it as a business or more as a passion and craft?
When I was a teenager, I was very shy and introverted. I was afraid of other people's judgement. It was during my time in the United Kingdom that I began to develop my self-confidence, to become who I really am.
6. You won the contest in Switzerland. The interesting thing is that you won for the french spoken broadcaster RTS, what was the first victory since 1996 for a RTS entree. But you sang in english for that french broadcaster. How were the reactions and which impact did the language had for the RTS selection?
I have realised that the most used language on the Swiss scene is English, as everyone understands it no matter what part of Switzerland they are from. English is an international language, and I would like everyone watching the show to understand what the song is about. However, it does not mean I will not be singing in French in the future.
7. Which link did you have in the past to the Eurovision?
When I was a kid I used to watch the Eurovision Song Contest with my mum, and I remember thinking it would be incredible to sing on this stage. I would not have dreamt in a million years that my dream would be coming true!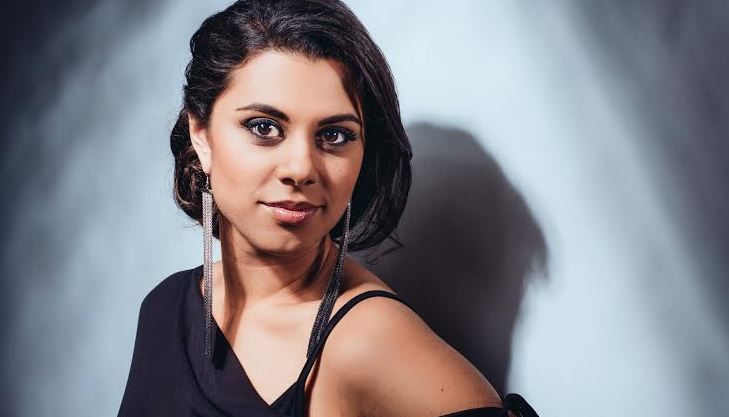 Copyright: SRF/Oscar Alessio
8. What is the story behind your participation at the contest?
«Time to shine» was written about a year and a bit ago, when I was composing to release an EP. This summer I showed my songs to my manager. She fell in love with this song and she told me we should send it to the Eurovision selections. I trusted her, and we worked on it. I am so glad I did, she helped me realise one of my dreams!
9. "Time to shine" is your own song. What was the inspiration to write that song?And what is the message you want to send to europe through that song?
I wrote «Time to Shine» at a time in my life when I realized how much I had grown, both in my personal and musical life. For the first time I felt like I knew where I was going in life, and it made me feel free. It is this feeling of freedom that I tried to portray in my song. It is a constant reminder for me to stay true to who I am, and to what I believe in, even if it means having to walk alone sometimes. «Time to Shine» is not about «bling bling» or glitter, but more about embracing who you are. «Time to shine» is about realising it is okay to be who you are and not to be afraid to stand up for what you believe in.
10. What was the best thing linked to Eurovision that happened to you since winning the national final?
I am doing incredible things, like shooting videos, travelling abroad, doing interviews, meeting new people... It feels like everything I ever dreamed of is actually coming true!
11. What are your targets for Vienna?
I would love if people remember the message and emotion I will be sharing with them in my song and performance. For me, music is all about sharing something with the audience, so if I manage to do this, I will be happy.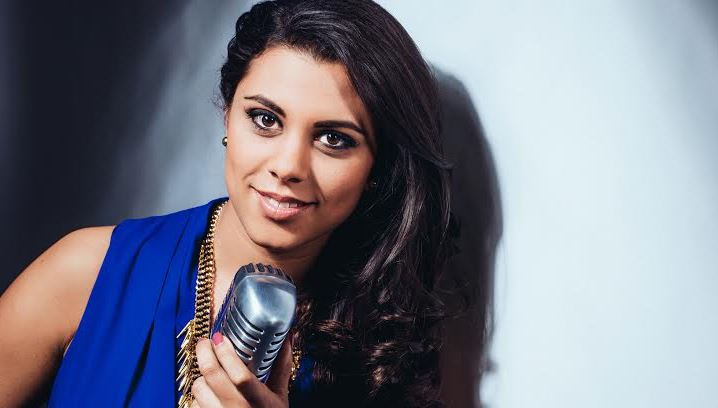 Copyright: SRF/Oscar Alessio

12. Do you already have any plans afterwards Eurovision?
In the bigger picture I would like to be able to make a living out of music. I am currently working on the release of my debut EP which should be out by the end of Spring, as well as a repertoire for future gigs.
Eurovision on top will follow Melanie René and will keep you informed about her way and all things which will happen beside the stage in our special blog live from Vienna. So just keep tuned.
Pedro de Almeida