The winner of 2012 and host of 2013, the country which has his own Mini Eurovision this year once again starts as a favorite to the Contest in Vienna. They don't seem to be tired or not interested in hosting the contest very soon again. This impressions underlines the fact of the selection they did and the participation of Sweden at the main pre-eurovision promotion events in Amsterdam and London, something usually Sweden haven't done the years before. This year the winner of the huge Melodifestivalen is a good known participant at the swedish national final: Mans Zelmerlöw. He tried already twice and this year was his time to try to be one of the Heros of Sweden, bringing the victory of the 60th Eurovision Song Contest home.
1. How did you first get interested in music and which artists have influenced you?
It started with me taking piano lessons, something my parents thought would be a good idea. I never really enjoyed it though. Then a friend started taking guitar lessons so I joined him and with that I started to sing. In high school I realized that singing was my thing and at that time I started to dream about becoming an artist. When I started going to a music college a friend of mine took me to the auditions of Swedish Idol and I ended up coming in fifth place.
2. Do you consider Idol your big breakthrough? 
Kind of. But it could have ended there as I was really lazy and didn't have the drive to continue on that journey. After Idol I was ready to move back to my hometown of Lund to study. But then I was asked to participate in the first season of Let´s Dance (Strictly Come Dancing/Dancing With The Stars) and I won. And after that I was offered Cara Mia for Melodifestivalen 2007. So, Let´s Dance was possibly of even more importance to my career than Idol was in some ways. But of course I would never had been asked to be on Let´s Dance if it wasn´t for Idol.
3. What kind of music do you listen to and what influences you?

I listen to all kinds of music, both for my own pleasure and of course for inspiration. Coldplay, Justin Timberlake and Swedish artist like Veronica Maggio, First Aid Kit and Melissa Horn are my favourites. My last album, Barcelona Sessions was in many ways inspired by Coldplay and John Mayer.
4. What made you enter Melodifestivalen this year, and have you always wanted to come back? 
It has always been a dream of mine to represent Sweden in the Eurovision Song Contest. It was six years since I participated with the single Hope & Glory and now it felt right both time-wise but especially with the song, which I felt was such a powerful song. It actually started out with me writing songs for Melodifestivalen for another artist and when I went to the record label for them to listen they ended up asking me to listen to Heroes. I was intrigued because it was a great song, somewhat reminiscent of what I did on Barcelona Sessions but still gave me the chance to be the kind of entertainer that I always wanted to be.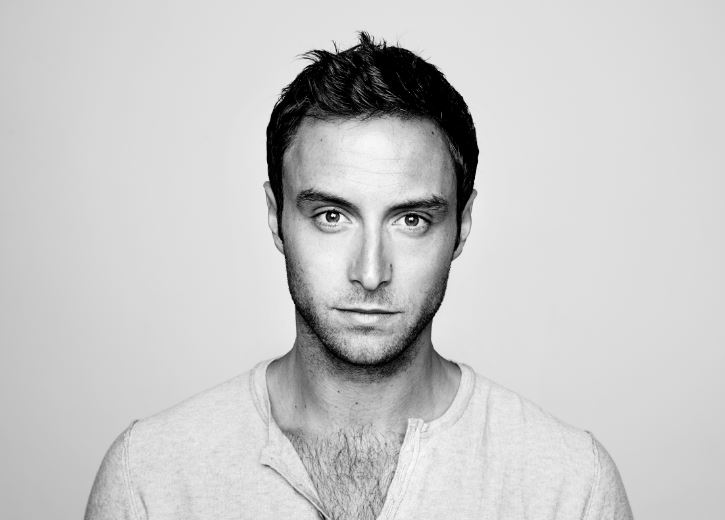 credits: Per Kristiansen
5. Did you immediately click with Heroes? 
I felt that it was a great song but I wasn't sure if it would fit my voice immediately. I was still thinking about doing the kind of music that I did on the Barcelona Session album, more of a rock thing. But then people close to me reminded me how much I really love to perform up tempo songs and I felt that Heroes could really become something great.
6. How was it to work with Linnea & Joy Deb who wrote hits like "You" and "Busy Doing Nothing"? 
Great, they are geniuses. But actually, they didn´t consider me for Heroes at first. (Swedish artist and former Idol star) Jens Hult was the guy who sang on the demo and he did an amazing job. Then it was suggested that I should give it a try in the studio. It's not an easy song to sing, but when I went to the studio, Joy Deb was really satisfied. I must also add that Anton Hård af Segerstad wrote Heroes with Joy and Linnea. 
7. You have said that Heroes remind you of songs from artists like David Guetta and Avicii. Do you think Heroes could be as big in Europe as the songs they have released? 
Yes, it is absolutely a song in the same genre, and EDM is really popular right now. I absolutely think that Heroes could be heading for great success because it's a really strong song. It's a song with it's own identity and is very well written.
8. What does the drawn character in your performance mean to the story of the song? 
The song is about the fact that anyone can be a role model and a hero. And that's what we've tried to illustrate on stage with the animated little character "MP". I take him to my heart and that makes him stronger. The story is based on my own experience in middle school when I was shut out by some friends because of a bully in my class. I had to find a new friend, and when fall came, he luckily even entered my class. His companionship gave me strength to confront the boy who had been bullying me, which also gave me my old friends back again. The animated figure "MP" (stands for Måns Petter) represents a young version of myself, and I represent that new friend I made who helped me stand up for myself.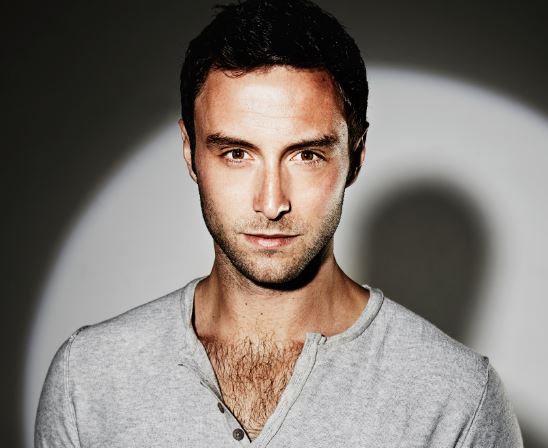 credits: Per Kristiansen

9. What changes on stage, either minor or major, can we expect for Vienna? 
The animated figure MP will get a makeover and perhaps a few new attributes. I'll also have new backing vocals as support of the performance. Alexander Holmgren and Micke Blomqvist both performed with me in the Swedish Final, but now I've also added Brita Bergström, Jeanette Olsson and Linnea Deb, who is also a terrific songwriter.
10. How do you feel about being considered a favourite to win the Eurovision Song Contest? 
It's always exciting to represent Sweden as one of the favourite contending countries. And it's great to feel support for the song in itself. Having that said it will definitely be a tough competition. Personally I think Italy will be hard to beat, and Australia will be though as well. Guy Sebastian is a great artist and I think it's great they're represented by such a star. Azerbaijan also has a really nice song.
11. Do you consider yourself a Eurovision fan? 

Yes, I have always watched and loved the Eurovision Song Contest. When Loreen won I was out on town celebrating like crazy. So it´s going to be so amazing to represent Sweden this year.

12. What are your favourite songs from Eurovison? 
I have tons! I love Verka Serduchkas "Dancing Lasha Tumbai". It's an absolutely amazing song. I also love ballads like Yohannas "Is It True" and Pastora Solers "Quedate Conmigo". And of course Inga & Asushs "Jan Jan" and Urban Symphonys "Rändajad".
13. Which of Sweden's Eurovision songs have you liked the most?
Loreens "Euphoria", of course, and "Se på mig" with Jan Johansen from 1995.
I14.  heard you were one of the first people who really believed in Loreen? 
I actually started my record label Mohito Records because of her. She sang on a lot of demos in our studio and me and my collegue Moh (Denebi) saw something huge in her. So we signed her, started to push for her to enter Melodifestivalen with the song "My Heart is Refusing Me" which eventually succeeded. And the year after that she won the entire Eurovison Song Contest with "Euphoria".
15. What is your relation to your former Melodifestival entrees "Cara Mia" and "Hope & Glory" today? 
I always perform them when I´m out doing gigs. I have three big hits and it would be selfish of me not to perform them. People want to hear them and I still really enjoy singing them, especially when the crowd sings along with me. "Cara Mia" is a song most people in Sweden know by now.
16. Will you release an album? If so, will it have a similar sound to your album 'Barcelona Sessions' or move more towards the sound of 'Heroes'? 
Yes, we are hoping to have an album ready for a spring release, hopefully close to Eurovision. It will be more in the style of Heroes. I'm currently working with the songwriters who wrote "Heroes" and a lot of other people too which is fun. A lot of doors opened to new collaborations when I won Melodifestivalen.
17. How do you feel about competing in Eurovision? 
It is totally a dream comes true and I am very much looking forward to coming to Vienna in May. I going to try to just have as much fun as possible and I am so proud to represent Sweden. To win Melodifestivalen was one big dream coming true and to enter the Eurovision is the next one.
If at the end the victory will be decided between Sweden, Italy and Australia will be seen in Vienna. Perhaps Mans can do it, maybe there will be someone totally different winning the contest. Heroes never can be announced before. But what already can be announced is the fact that Eurovision on top will be in Vienna to keep you update about all the things you can't see at the shows or read on other website. So just keep tuned and follow us at other special blog "beside the stage" during the eurovision week, live from Vienna.
Pedro de Almeida