An artist of meager words, it's the conclusion we have come after we've seen the result of our interview with Bojana Stamenov. As always we've tried to present you something through which we could get to know a little bit better the Eurovision Artists but the next Serbian representative was extremely brief in her answers. Anyway we hope you enjoy it and seize it to find out details about "Beauty never lies", the next Serbian entry at the ESC 2015.
1) You're a establish artist in Serbia but you're still so young and you are representing one of the youngest countries in the Eurovision Song Contest. Is this a dream coming true or just a question of seizing an opportunity?
It's a really a childhood wish. I've always dreamed about Eurovision.
2) You've become known by your participation at "Ja imam talenat!" (Serbia got talent). What did you learn from that show that will be useful for Eurovision?
I've learned a lot about myself, about obligations, responsibility, patience, stage performance. I'm sure that all of this will be useful for Eurovision.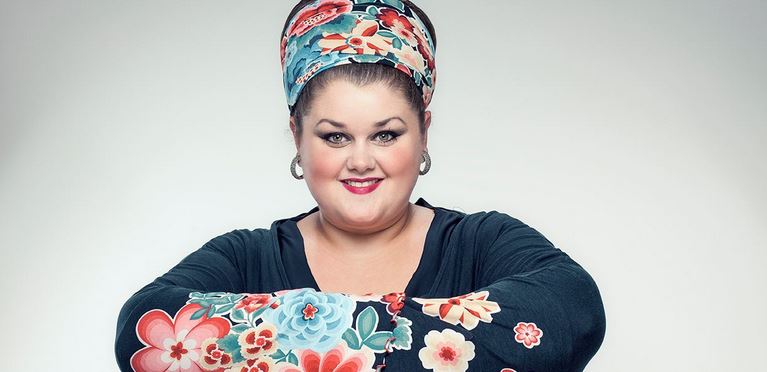 3) You're also known for singing really different styles. For example, with Dj Playa you sang dance music and you moved big audiences to the sound of "I Feel Free". And also the audience go crazy towards your performances of Aretha Franklin songs. What kind of feelings those different genres (dance, soul, r'n'b) give you and how those completely different genres complete you as an artist?
I love all styles of music. If music is good and moves me I don't mind if it's dance, pop, jazz, or blues.
4) You will represent Serbia after winning the national selection "Odbrojavanje za Beč" back in February 2015, a selection that gathered unknown artists coming from an auditions process and establish artists. The same will happen in Eurovision. We have big household names coming from different countries and also new comers. If in Austria a new artist asks you some advice as an artist what will you tell him/her?
Be yourself. Give all the best and be gratefull.
5) Your Eurovision entry is called "Beauty Never Lies" (in the original name "Ceo svet je moj") and it's composed by Vladimir Graić who is known in Europe as the composer of "Molitva" (winner of the ESC 2007). How important is for you to defend a song by Vladimir Graić? Is it a honor? A responsibility?
It's both. Honor and responsibility at the sam time. I will try to give my best.
6) We know that Vladimir Graić has a very successful career as a composer but of course, people outside from Serbia are not that aware of his work. So if you had to suggest 2 or 3 of Vladimir to Europe what would be your choices and why?
Fans of Eurovision and pepople outside from Serbia know Vladimir Graic because of the victory at Helsinki in 2007. He was a composer of the wining song Molitva.
7) "Beauty never dies" deals with the topic of inner beauty. How important is for you to defend such a message in the biggest song contest in the world?
The name of the song is Beauty never lies. For me is very important to represent it the best way and most of all would like to people to understand it.
8.) Recently you recorded a Spanish version of "Beauty never dies". How funny or difficult was it to manage that great Spanish accent? Do you speak Spanish? Besides that what is the main goal by recording a Spanish Version? Can we expect more versions soon?
By now I recorded and french version. I love both languages and we wanted to bring closer the song to the people. It was very funny recording it because of the accent, especialy french version, but I enjoyed it.
9) Serbia will always be remembered as a country that won the Eurovision in the first attempt. However in more recent years Serbia failed to make that good. Do you feel any pressure (by local press) to put Serbia back in the top places?
I belive in this song. I belive in me. I don't think about the past I' m focusing on present and future.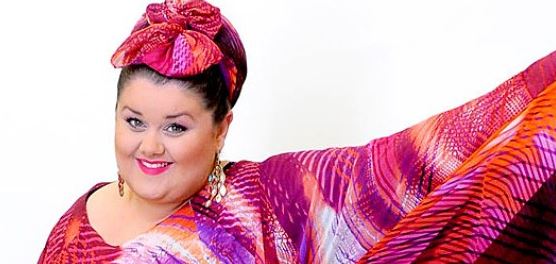 10) Eurovision song contest is as it's name says, is a contest. But apart the competition side what do you want to say to Europe about you as an artist in those 3 minutes? What do you want to reveal about yourself as an artist in Austria?
This song has a very strong message, I'm only a conductor.
11) In Serbia you are called the Serbian Aretha Franklin, however "Beauty never dies" will not allow you to show that side. But I have another compliment for you. "Beauty never dies" will show your side of Donna Summer
:). But would you like to sing soul, jazz or R'n'B at Eurovision?
This song is part of me now, I wouldn't change her for any other song.
12) Finally how are you living this waiting moment between the Serbian national final and the big night in Austria?
I'm very excited about the competition and honestly can't wait to get on a stage. I have positive attitude about everything.
Carlos Carvalho