Minus One was one of the first announced acts for the Eurovision 2016. This band already tried last year to participate at the worldwide biggest music show through the national final of Cyprus. At the end they were very close and ended second.
Perhaps this was the reason for the national broadcaster for the internal selection this year and the decision to give the 5 guys the chance to do it this time.
Theis strength is the live performance and the selection of songs, thats what Minus One says about theirselves on their facebook site.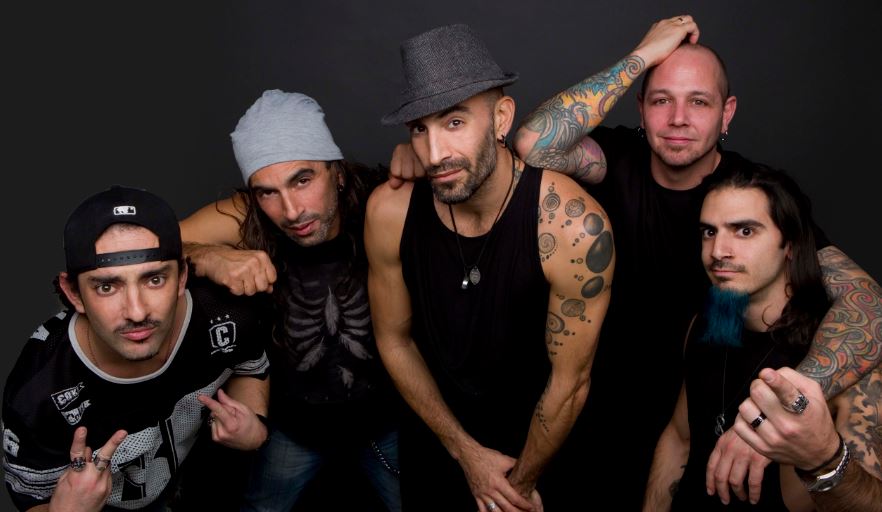 This week the OGAE Cyprus made a presentation of the band to the fans. Eurovision on top had the chance to make an exklusiv interview with the band in the same week.
See here a special greeting from Minus One to all of you:
1. Minus One - would you like to present your self to our readers? Who are the 5 guys of this band?

Francois Michelletto is our frontman, we have Harri Pari and Consatantino Amerikanos on guitars, Antonis Loizides on Bass and Chris J on the drums



2. What is the idea for the band name "Minus One"?  
It's quite random really. Our bassist Antonis had to give a name to a venue in order to advertise a show of ours back in the early days of the band. He came up with that name and called to let us know. He said "If you guys see adds about a concert with a band called Minus One it's us, so dont get confused". It was pretty funny actually.
3. How would you describe your band in some words?
I would call us a full on Rock band that is not afraid of playing anything. We love covering pop songs and pumping them up when we have the chance. On the other hand you could also expect us to play the heaviest stuff if you come to one of our shows. I guess you can say that we are full of surprises.
4. On your facebook site you say that your strongest asset is our performance and choice of songs. Could you explain to us what this means for you?
We love playing live, we consider ourselves performers more than musicians. On stage we give 110% and people see that and feel it with us when we play. This is something that is often said about us in reviews of the band in different websites and magazines.
5. You already participated at the national final of Cyprus in 2015 and missed he ticket to Vienna kind in the last minute. What was the reason for you to participate at the national final?
We were asked if we had any interest in participating and we just thought "why not". We had a lot going on at that time but we also like keeping busy so we went  for it. It was never a dream of ours really but it seemed like great opportunity. The fact that we didn't get to Vienna probably turned out for the best. We are much more dedicated this year and have a great team. We are looking forward to touring Europe and playing as many shows as possible.
6. Which link do or did you have to Eurovision?
No links basically. We all follow or have followed the competition though at one point of our lives.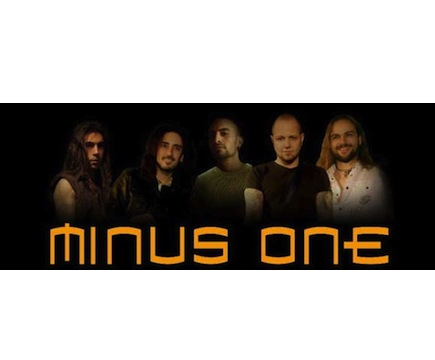 7. What was since today your musical highlight as band?
Minus One has done shows in the USA,London and Greece under a different name, a project called Marianne's Wish from which we have two studio albums. We played at the Legendary 'Whisky a go go' in Hollywood and at the SXSW festival in Austin Texas. 
8. What do you think can Eurovision bring to you as band?
The Eurovision will definitely be a great experience. We are mostly looking forward to doing as many shows as possible and getting exposure as a band all across Europe and wherever this takes us.
9. Do you already have any idea of the song you will sing and your performance?
We do have a basic idea and we have started writing the song but sadly that's all we can say right now.
10. What is your favorite of the cyprus entries of all times?
There are five of us so you would probably get a different answer from any one of us. Cyprus had some good entries though throughout the years.
11. Which targets do you have till, during and most important after Eurovision?  
As i mentioned before, getting to know people through our shows is what we want to do until we get there. At the competition we just want to have fun and represent our country in the best way possible. After that we are hoping to have our music out there and just continue what we are doing now and what we know best, playing live and making people happy.
12. You are the 4th participants, who were announced. Do you think it is an advantage to be announced so early?
It is probably not an advantage but on the other hand it all comes down to having a good song and a great overall presence in the competition. We will do our best and for us ...that is the advantage!!
Eurovision on top thanks the guys of Minus One for this interview, is looking forward to meet them and wishing the best of luck!
In the next month Eurovision on top will follow the band on their way to Stockholm and you wil keep updated through our weekly report! Stay tuned!
Pedro de Almeida