Now it is finally confirmed how many countries will be in Stockholm. Other countries are preparing their national finals, others announcing the internal selections and other the way how they will make their choice.
And you will get all information in our weekly report, so also this week.
1. 43 countries in Stockholm
2. Russia's No. 1
3. Spain's way of choice for 2016
4. National finals to start
1. 43 countries in Stockholm
There were rumors about a possible 44th country participating in the contest in Stockholm. But at the end there was just the confirmation of the 43 countries our website already announced in our weekly report No. 7.
It will be a record year but no new record at all, as there have been already contests counting this number of participation countries, like in Düsseldorf 2011.
2. Russia's No. 1
Russia had two hard years at the eurovision song contest. In 2014 the Tolmachevy twin sisters didn't were welcome the best way on stage due to the political situation in their home country.
There had been the conflict with Ukraine starting some weeks before the contest and also the anti LGTB law. In combination with Conchita's participation it turned into a kind of political protest of the rest of Europe against Russia and specially a protest in the venue.
Also 2015 the atmosphere in the venue was not always supporting Russia, which was close to win the contest with Polina. It was Conchita herself calming down the venue and asking for respect and tolerance for the artist and person Polina. Perhaps this two experiences brought Russia to the point to take an other decision this year.
The russian broadcaster announced the participation of Sergey Lazarev, who is a known artist in Russia and for whom eurovision fans where already waiting for years. The reactions of the eurovision community turned 180 ° around.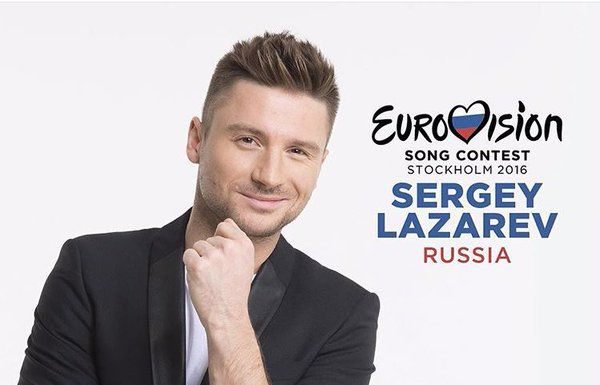 Sergey, who for the most of the people is a good looking man, has a lot of photos showing his trained body. This were immediately shared by lot of eurovision fan websites and fans on Facebook. It seems like Russia will have this year a better support than in the other two years before.
If it was a tactical decision of the Russian broadcaster to outsmart the eurovision fans we have to admit that it seem to work.
3. Spain's way of choice for 2016
Every year there are a lot of rumors in Spain about the national selection. Spain is one of the countries, which haven't one way of selection like Sweden or Albania for example. Two years ago Ruth Lorenzo made it through a national final. Last year Edurne was a internal selection. This year the spanish broadcaster will return to a national selection with 6 participating artists.
At the moment this is the only thing which is known. There are already lot of rumors about the possible artists joining the national final, but no official communication about it. One of the rumors is about the style of the music, it looks like it will be more latin rhythms in Stockholm this year for Spain. Something what worked very well years before.
4. National finals to start
It is already a eurovision tradition that the national final season starts with the albanian song festival. 
Eurovision on top will keep you updated about the results of all national final and also about all furhter internal selections.
Just keep tuned.
Pedro de Almeida