"In the disco" was the sound of Bosnia & Herzegovina in 2004. The sound of next years isn't known yet just the fact that Bosnia & Herzegovina will return and that the broadcaste already selected the three names, who will representing the country. Dalal Midhat Talakić, Fuad Backović-Deen and Ana Rucner are the three. Fuad Backović-Deen was the singer of the entree in 2004 and already has eurovision experiences. Ana Rucner is a known cellist.
Eurovision on top had the chance to speak to Dalal and get to know this talented singer and we are very proud to show you the special greetings Dalal send to all our readers.
1. Dalal - would you like to present yourself to our readers? Who is the person Dalal?
I am a singer, songwriter and a proud mother of a 6-year old girl called May.
2. What is the story behind the nomination of you three?
We were internally selected by our country's national broadcaster BHRT. While Deen and I were recording our albums we came across a great song which sounded like Eurovision. During the process of creating the song we came to the idea that we need amazing Ana Rucner to do live strings.
3. How did you get the information and what was your reaction?
I was very happy and proud. It is a great honour to be chosen to represent our country in the World's greatest music contest.
4. You will sing together with Deen, who already has eurovision experience. What did he tell you and which recommendation did he give you?
Deen and I have been friends for 20 years, but this is our first song which will be recorded together. He is like a brother to me, and it means a lot to have someone who you love and trust in this project. His Eurovision experience is a great advantage for the whole team.
5. What were your musical highlights so far?
I was the singer and songwriter in group Erato for ten years and we had two albums, it was a great experience, but now I am working on my first solo album. As a solo artist I released two singles, "Gdje sam ja" in 2014 and "Bombon" in 2015.
Apart from pop music, I love to sing soul, r'n'b, jazz and gospel. I was the part of the International day of Jazz concert in Sarajevo, invited performer of the British National Anthem on UK Armed Forces Day and Queens Birthday party.
I represented my country on the International Festivals - MELFEST in Macedonia and EuroVideo Grand Prix in Albania. I had the honour to perform at the welcoming concert for the visit of Pope Francis in Sarajevo where I sang famous hymn "Amazing Grace".
6. Which link do or did you have to Eurovision?
I am a great fan of Eurovision and since my childhood I have been watching it every year with all members of my family.
7. What do you think can Eurovision bring to you as artist?
I am very grateful on the fact that people understand my music and enjoy my singing for 16 years. Eurovision is a great opportunity for singers and songwriters because people from all over the World can hear your music. Eurovision is the dream come true. And I hope for the best.
8. Do you already have any idea of the song you will sing and your performance?
The song is ready, but we are still working on details and shaping it.
9. What is your favorite of the bosnians entries of all times? And do you have any Eurovision evergreen you like?
Fazla – "Sva bol svijeta" because it was our first Eurovision entry, and Hari Mata Hari and "Lejla". Toto Cutugno – Insieme.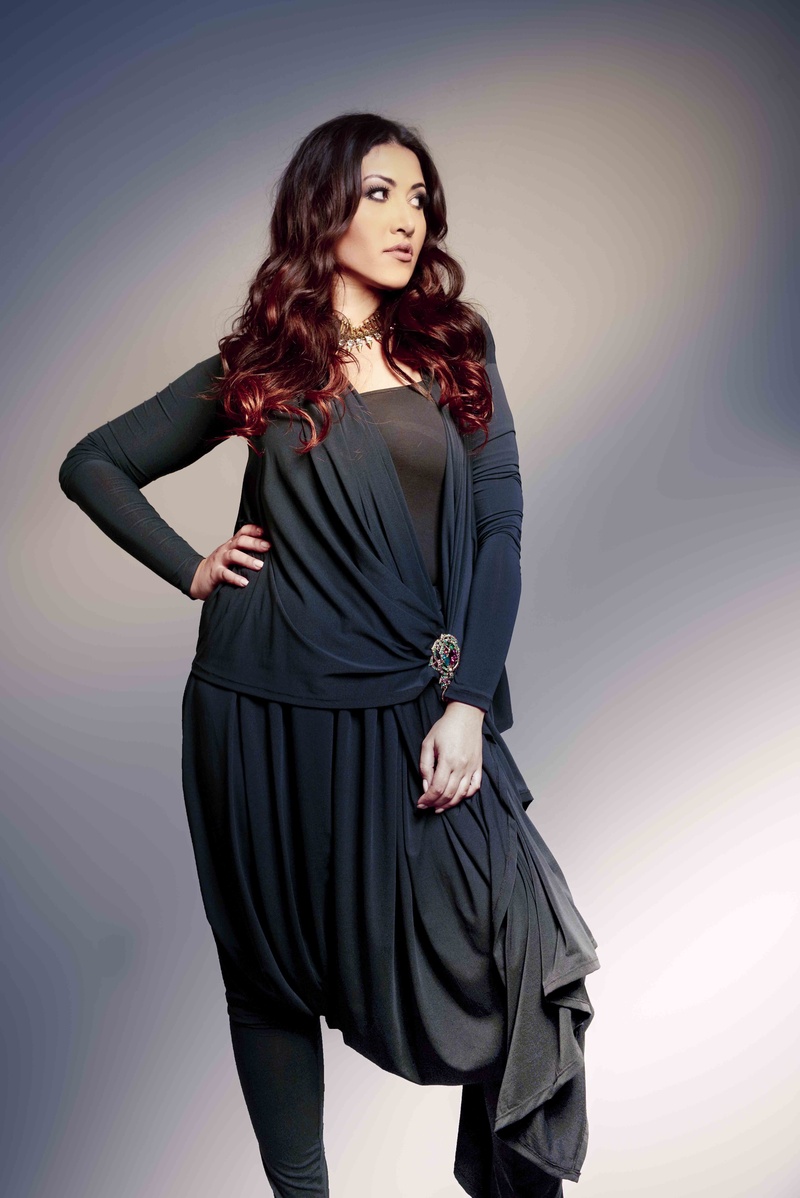 10. Which targets do you have till, during and most important after Eurovision?
At the moment my first priority is our song and performance on Eurovision. I am recording my first solo album in studio Tempo, and my producer is Almir Ajanovic, the author and producer of our Eurovision song. We are also working on my first single in English.
11. You are one of the first announced artists. Do you think it is an advantage?
I believe in destiny, and some things are just meant to be. I think it is an advantage, especially because Bosnia and Herzegovina is back after three years.
12. What would you do, if you would win for the first time for Bosnia the song contest?
I would be overwhelmed with happiness and pride if Eurovision contest came to Sarajevo, capital of B&H, for it would create an atmosphere of optimism and enable lots of young people new chances to work for such a massive event and also the extraordinary opportunity to express their various talents. In addition it might attract many people to visit our country and see its breathtaking sights for the first time.
Thank you Dalal for the sweet XMAS Greeting and the interesting interview. Wishing all the best for the preparations for Eurovision.
Eurovision on top will follow Dalal and her colleagues on her way to and in Stockholm.
Stay tuned!
Pedro de Almeida