The smallest participating country at the contest has a brave eurovision heart. Also this year the national broadcaster surprises once again with a good internal selection Everyone got to know San Marino very well through their selection of Valentina Monetta three times in a row. But making it for the first time in their history to the final seemed to haven woken up even more the eurovision spirit of San Marino.
This year San Marino selected Serhat a experienced singer, as artist and as person. Experienced in singing, coaching young talents, having hits in several european countries.

What Serhat tells about his song, what he thinks about Turkey at ESC, what Eurovision has to do with his holidays in 2016, which special meaning the globen arena have for Serhat… all of this you can read in our exclusive interview with the sympathetic Serhat.
1. Serhat - would you like to present your self to our readers? Who is the person Serhat?
Born in Istanbul. After graduating German High School Istanbul studied at the Faculty of Dentistry at the University of Istanbul. Former dentist, TV Presenter, Festival Producer, Singer. Serhat is a person who has courage to change his life totally and can start anytime from zero. From dentistry into the show business. A leading character who is perfectionist, likes to work hard and create. A person who is always on the search of the next step, next level.
2. What is the story behind your nomination?
You can imagine this is "the" question in all my interviews yet (Serhat laugh)
Of course I totally understand the curiosity because the story is really unique and unusual. But as I always say, life is more beautiful with unusual things. And now I enjoy to be a part of this unusual story. This story starts with the success of my latest single " Je M'adore" in several dance and DJ charts in Europe. San Marino TV paid attention to my song and contacted my manager. We had some meetings with San Marino TV, discussed the subject and made our final decision. And here I am!
3. How did you get the information and what was your reaction?
My manager Marco Vannuzzi called me and told that San Marino TV is interested in meeting me in order to represent San Marino at ESC. I thought Marco is joking and I didn't believe what he said. But after I realized it is serious there was a big smile on my face. I thought, "what an honour".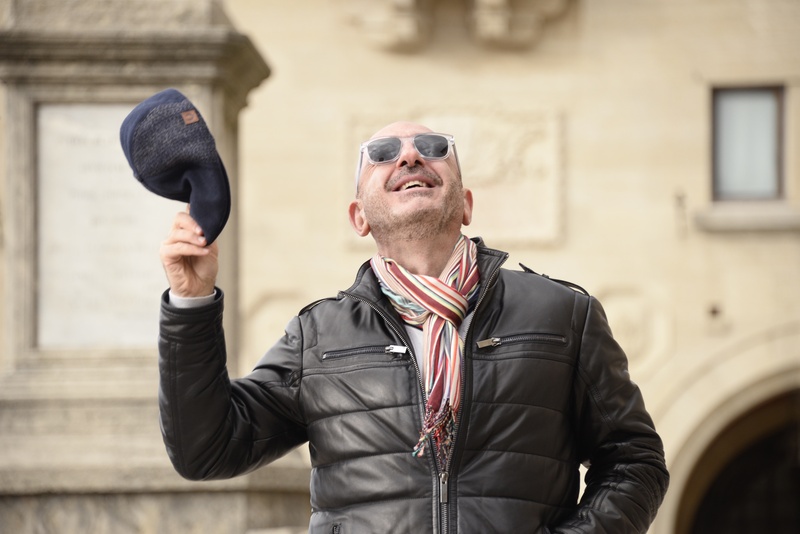 3. Which link to San Marino do you have?
My link is my music. What can be stronger than music to unite different nations together? And now as the representative of San Marino my link is more stronger than before because it's completed with love. My love to this small beautiful country with a big heart and history. I feel myself as the cultural ambassador of San Marino.
4. You had have a special education, which wasn't the normal turkish one. How do you think this contributed to the person Serhat is today?
You are right. My education is not a regular one. After the elementary school it was the decision of my father that I go to the German High School Istanbul. Now I can see what a wise decision was of him. I was 8 years long at this school and had all my lessons in German language by German teachers. I had wonderful time at the school, apart from the languages German, English they taught us how to think analytical. This is a big plus in education of a child. I am sure that I did get all what I could get from this education and its reflection on my life was always very positive. My connection to my high school is still very strong. Since 7 years I am the president of the alumni association of it. My study at the Faculty of Dentistry at the University of Istanbul gave me another chance to understand life from a different aspect. I am grateful to life for everything which made me who I am.
5. Which link do or did you have to Eurovision?
Year 1974. Imagine a child in Istanbul , watching at television with her sister a TV show with a title he never heard in his life: Eurovision Song Contest. Our love started at this evening. (Serhat laugh) It was also the evening of victory of ABBA. What a wonderful start for me. Since then I never missed any contest. I was for the first time in the audience in 2000 in Stockholm at Globen Arena. And 2016 I will be on the stage at the same place.
6. Do you know Valentina Monetta? Which of her three songs is your favorite?
I know Valentina from her performances at ESC. She really did her best in all three years. Of her songs Crisalide is my favorite.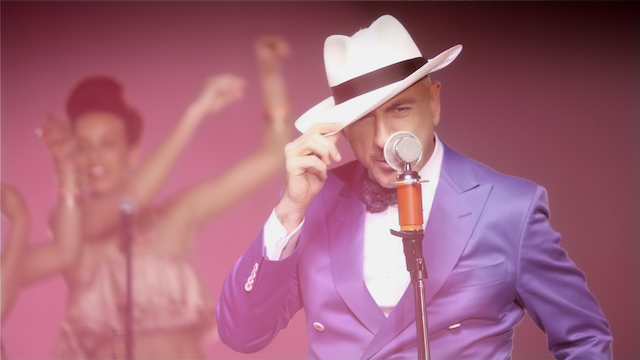 7. What is your opinion about Turkey not participating since 2012 at the contest?
Actually Turkey is one of the most colorful countries in the ESC history and had a lot of memorable entries. It's a pity that 4 years long we don't have Turkey at the contest. The decision is made by Turkish national broadcaster TRT. I am sure they have their reasons. But Eurovision Song Contest is a wonderful platform to come together under the umbrella of music. It's a peaceful event without any political approaches. Isn't it nice to see 43 different nations having fun together, supporting each other and enjoying being one? This is a unique message of ESC to the world. That's why I wish that Turkey will be a part again of this incomparable experience.
8. What was since today your musical highlight?
I am following, as far as I can, all musical events around the world. There are so many of them I can call a highlight. Sometimes a musical performance, I never forgot Petula Clark at Sunset Boulevard at London Adelphi Theatre, or a concert with Jose Cura at D-Marine Festival in Bodrum.
In my musical career it's not easy to make a decision right now. But I can tell you that the most exciting one was in Moscow with Tamara Gverdtsiteli at Theatre Estrada on 2008. It was my first performance in front of Russian audience and I was a little bit stressed. During the first song it was very silent. And after the song there was an applause I can not forget in my life. Russian people are very respectful to the artists and if they like somebody they show it. Wonderful audience. Great experience and great memory for me…
9. You already have a very good working musical career. What do you think can Eurovision bring to you as artist?
To enjoy this unique atmosphere and make it an unforgettable memory in my life is the biggest target. On the other hand ESC is the biggest stage on earth and you are in front of millions. For any artist it is a big opportunity to get mutual with European audience. I am sure if you make a good performance on this stage this could be a very important step in your career.
10. Do you already have any idea of the song you will sing and your performance?
Right now I can't say much about the song. We are still working on it. The song and video will be announced beginning of March. I have a multinational team and we are recording in Brussels. There will be 4 different language versions, English, French,Italian and Spanish. It' s a very personal song for me and I am more than satisfied with our studio work. Of course we already have the general idea about the performance on stage. I hope it will be memorable 3 minutes for everyone.
11. What is your favorite of eurovision entries of all times?
There are a lot…La Fiesta Termino-Paloma San Basilio (Spain), Ein Lied Kann Eine Brücke Sein-Joy Fleming (Germany), Bandido –Azucar Moreno (Spain), Waterloo-ABBA (Sweden), Vrede-Ruth Jacott (The Netherlands), Für Alle-Wind (Germany), Making Your Mind Up-Bucks Fizz (United Kingdom),Euphoria – Loreen (Sweden),Boonika Bate Toba-Zdob Si Zdub (Moldova), White And Black Blues-Joelle Ursul (France), Kada Zaspu Andeli (Stay With Me)-Goran Karan(Croatia) and many others…

12. Which targets do you have till, during and most important after Eurovision?
For any professional artist it's very important to have a strategy in his career. You have to plan the second and even the third step before making the first one. My target till Eurovision is to be strong to get all this way through without getting tired, during Eurovision to have fun, to enjoy it without any stress and to make a great performance on stage, after Eurovision to finish the video of a new song which will be released in October, same time with my album and to give concerts which are already fixed in my agenda.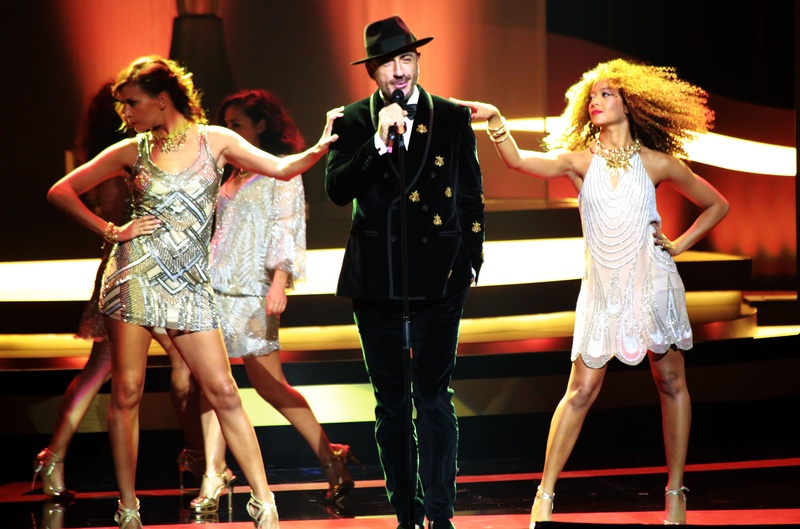 13. In the last years the contest turned a bit into a show for young talents out of successful casting shows like rising star or the voice of... You are the opposite. Do you think it is a advantage?
Yes, I am the opposite. I like to watch all the casting shows with new talents. It's a good opportunity for them to collect experience and show themselves in the mirror. But ESC is a song contest. The song is the most important thing. And the artist has to give power and a special meaning to the song not only with his voice even with his personality and charm. We'll see in May in Stockholm if it is an advantage.
14. What would you do, if you would win for the first time for San Marino the song contest?
I will tell to my manager: Cancel all the holidays I plan for summer 2016. (Serhat laugh)
Actually I don't know right now how will I react… Let's see first what will happen in May. In case of winning, be sure I can find a lot of ideas how to celebrate …
Thank you to Serhat for this very special interview with very heartwarming answers.
Eurovision on top wishs the best of luck and success to Serhat and San Marino in Stockholm. And we will as usual follow the artist and keep you updated about the song and news.
Pedro de Almeida