Eurovision on top is happy to publish the next interview and the special video greeting for you, with one of the participants of this year.  This time it is Lighthouse X, the three nice guys od Denmark sending you a special message about their song and participation. Just watch now!
In the actual situation in europe it seems to be very actual to ask for soldiers of love. If this message will reach the hearts of europe to vote for their song will be seen in Stockholm.
Till that just read the interview with the Lighthouse guys now!
Who are the three guys in Lighthouse X?
We are Søren Bregendal, Johannes Nymark and Martin Skriver – three actors, singers and songwriters with a shared passion for powerful pop music. Søren is a natural-born pop star, who toured the world with his former band, C21. Since then he has released an album as a solo artist and worked as a critically acclaimed actor and stage performer. Johannes works as an actor on film, TV and stage. He has performed in some of the biggest musicals in Denmark and played leading roles in productions like Les Misérables and Singin' In The Rain as well as the title role in Disney's Aladdin. Martin graduated from the Danish Musical Academy in 2013 and has established himself as one of the genre's rising stars through roles in The Little Mermaid and Evita.
How did you guys get together?
We were already good friends when we decided to join forces and start a pop group together. This was back in 2012. We had realized that we didn't only share a love for pop music but also the urge to make music that carries a strong, positive message. And that's how Lighthouse X was born – out of our desire to create pop music with the power to help others, especially young people, and to make the world a slightly better place.
Why did you decide to submit a song for the Melodi Grand Prix?
To us, both the Danish Melodi Grand Prix and the Eurovision Song Contest represent platforms of people coming together across all ages, genders, ethnicities and religious backgrounds. And this – along with this year's theme of Come Together – corresponds perfectly with our core message. So when we felt that we had a song that was both fitting and good enough to enter into the competition, it was the obvious thing to do. The Danish Melodi Grand Prix was perfect for us, as it allowed us to make more people aware of the causes we support.
How have the days following your victory been?
They have been both hectic and amazing. We've all been very tired, but we're also very, very happy. All the positive energy from a victory like this really helps to keep you going.
What is the story behind Soldiers of Love, and what does it mean to you?
It is the quintessential Lighthouse X song. No other song captures our message of love and hope and our vision of a better world as strongly as this one. So it's a very important song to us, and when we perform it live, it feels truly empowering. We want to inspire everyone to be soldiers of love, and this is our battle hymn.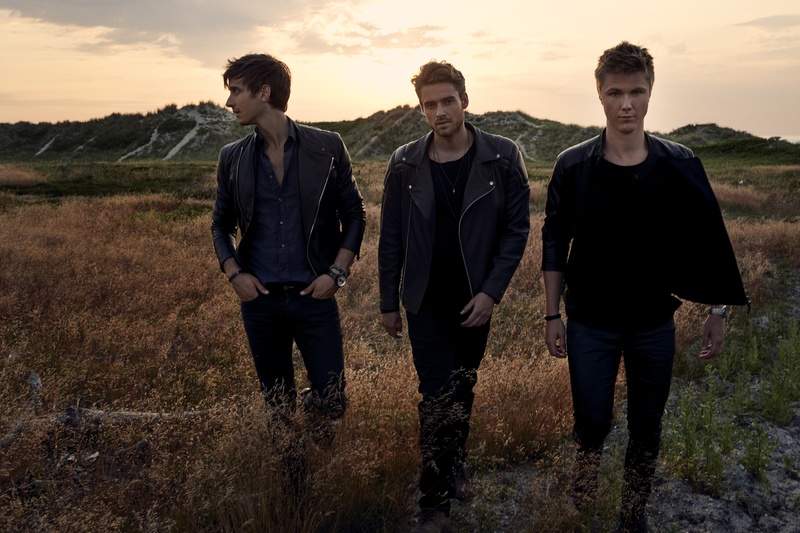 What is the story behind your band name?
A lighthouse serves as a guiding light, and that is a very inspiring metaphor for us. We would like to be a guiding light for others as well as support all those out there, who already are shining brightly. What we do is trying to be the change we want to see in the world. It's not always easy, but we all have to try. By the way, the 'X' is pronounced 'ten', and not like the letter. It's the roman number, and we picked it because, according to mythology, it symbolizes an integration of masculine and feminine energy. Of balance and diversity.
Did it relieve some pressure that you were not favorites to win the Melodi Grand Prix?
Sure. But the truth is, we never really went into it with the mindset of entering a competition. Above anything else, we saw it as a chance to tell our story and to perform a song that we were all really excited about. And that helped relieve pressure more than any other factor.
If you'd been told a week in advance that you were going to win the Melodi Grand Prix and thereby get to represent Denmark at the Eurovision Song Contest, what would you have said?
We wouldn't have believed whoever was telling us that! But it probably wouldn't have changed things too much. Without knowing that we would win, we still went into it with everything we had, and that is always our approach, regardless of the context we perform in.
No boy band has ever won the Eurovision Song Contest. What makes you think that you could be the first one?
Actually, we don't refer to ourselves as a boy band. It's of course completely okay and understandable that other people do, given the constellation of the three of us, and our style of music. But to be honest, we feel too old to be considered a boy band! Plus, with the work we do and the whole reason why we started this group, we feel that there's a lot of things that sets us apart from the typical boy band.
What is the plan for the coming months and the rest of 2016?
Preparation, preparation, preparation! We will do everything we can to optimize our performance as much as possible. On top of that, we will be playing shows and focusing on the various causes we support. So in that sense, it's not all that different from what we've been doing for the past four years. We are eager to help make the world a slightly better place, and we believe that we will be able to fulfill that goal if we all stand together, rather than going at it alone. So hopefully the Lighthouse X community will grow bigger and stronger throughout 2016.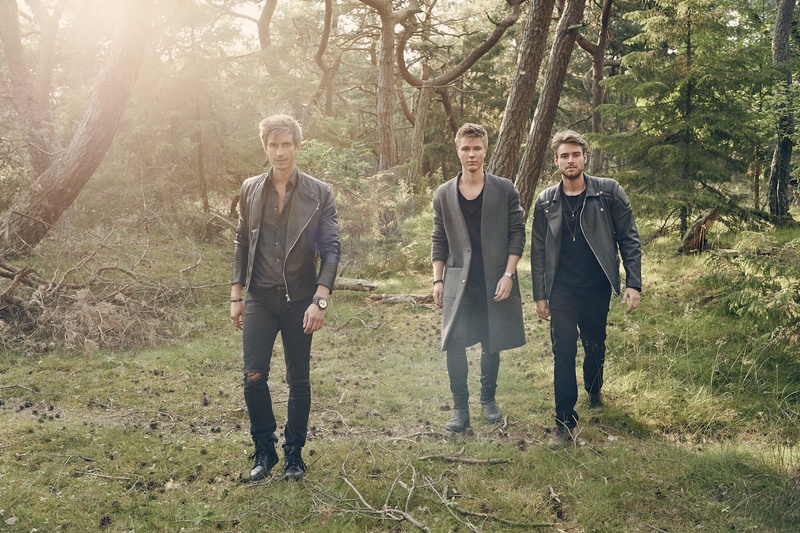 Are you going to promote your song abroad?
We hope that people will show an interest in us internationally, allowing us to let our song and our message reach far. So, yes! The Lighthouse X philosophy is universal – Denmark is not the only place that could need some more soldiers of love. The entire world is calling for an army like that. So if we can help inspire some of our brothers and sisters in Europe to think more with their hearts, we will do everything we can to contribute to that.
What are the various causes you are individually dedicated to?
Søren supports grieving children and young adults that have either deadly ill or recently deceased siblings and parents. Johannes supports children born with heart diseases, and Martin supports marginalized and overweight children. We have all had experiences that make it natural for us to support these specific causes. As a child, Søren suffered from quite severe OCD and anxiety. Johannes' mother has a heart disease, which greatly affects him and his family. And Martin used to be overweight and was a victim of bullying in school. So we feel strongly about all these causes, and we are happy that we are able to bring extra attention to them through our music and performances.
What inspires you?
Like all artists, we find great inspiration in our own lives and experiences. And since we've all been through a lot in life, there is a lot of material to draw from. But we also find great inspiration in the causes we support, our fans and all the people we meet through our work. Every heartfelt attempt at making the world a better place is inspirational to us. Sure, there is a lot of negative energy in the world. But there is definitely also a massive amount of positive energy out there, and every time we encounter it, we try to harvest it and use it – as songwriters, as performers and as human beings.
What will make you stand out in Stockholm?
With any luck, we'll be the only all-male three-piece pop group there! But other than that, it's not too common for Eurovision songs to have an explicit message in the way that our song does. So we'd like to think that our song and its message are both so strong, that we will manage to stand out.
Do you have any details and ideas for your performance on stage?
We will definitely have a little surprise that wasn't part of our performance, when we played in the national contest. But everyone will have to wait and see what it is! Other than that, we feel that it's our duty to simply have as much fun as possible, when we're up on that stage. It's our second home, and we are ecstatic to be sharing this experience with Eurovision fans all across the continent.
What is the standout moment from the history of the Eurovision Song Contest?
We all agree that the biggest moment was when the Olsen Brothers won in 2000. That was truly a huge and historical moment in Danish music history. Fly on the Wings of Love is an amazing pop tune, and it was just such a great night altogether.
Which of the other entries for this year's Danish Melodi Grand Prix was your favourite?
Anja Nissen and her song Never Alone really caught all of our attentions. It's a really good song performed by an absolutely amazing singer. Bracelet and their song Breakaway also stood out as a favorite.
What are the three most interesting aspects about your entry?
1. It was written the day after the terrorist attack in Paris in November 2015. The song isn't explicitly about the attack, but the feeling of sorrow and despair we shared with our fellow European citizens stressed the need to write a song about unity and humanity – and how we have to fight hatred with love. It's the only way forward. 2. We almost didn't make the deadline, because we wanted to make the song and its production as perfect as possible. The final master was sent off the same day that the album featuring all the Danish entries was going to print. It was a close race, and we're quite happy we made it! 3. With this song, we wanted to sum up what we've been doing for the last four years. It defines what the Lighthouse X philosophy is all about. We really need more soldiers of love. In fact, that's all we need!
Do you have a lucky routine before you go on stage?
We gather together, look at each other, deeply in the eyes, as we agree to have fun and to sing from the heart.
We thank a lot the guys of Lighthouse X for this interview and all the insights. 

Eurovision on top will follow the guys and you will as always get all updates from us.

Pedro de Almeida