ARGO is the choice for Greece for this year's Eurovision Song Contest. The guys have a really busy timetable, but found some time to answer exclusivly to some questions of Eurovision on top.
Just check out now some insights about Argo, their participation and their expectation for Stockholm.

1. What is the story behind Argo?
We all live in Thessaloniki and that's how we met and decided to work us a band. We began our collaboration 10 years ago as "Europond" and we are still working together now under the new name of our band "Argo". We are writing and playing our music for the last 10 years in different parts of Greece. We recorded all our promo cd's ourselves in studio and we were trying to share our music with audience in many ways, mostly thru digital platforms.
We chose our new name Argo because in this way we see the journey we are about to make . Like Argonauts, our journey starts with the final destination of Stockholm in order to win the "Golden Fleece", which in this case is nothing but a professional presentation of our song in the 61st Eurovision Song Contest.
2. What is the story behind your nomination and how was your reaction about it?
We were asked by our producer to write a song, which then was assessed to determine if it could represent our country at the Eurovision Song Contest. Our music is a combination of modern and traditional sounds and that's what we were asked to do. So that's how it happened. Our song was chosen to represent Greece in Eurovision 2016.
3. This song is a special style. How would you describe it and why will It work well at Eurovison?
Our music is a mix of traditional and contemporary music. The composition of "Utopian Land" is inspired from the Pontian music tradition and is combined with contemporary hip-hop. It is a modern approach to the difficulties that people of the world are nowadays facing through the eyes of young people who have themselves experienced their own journey.
Our song calls the entire world to follow and take part in the dream, a dream which requires effort and perseverance. This is the message we wish to convey to the people, best expressed in the lyrics describing the search for a Utopian Land. So maybe these both elements, the composition and the message of the lyrics will give us the opportunity to work well in Eurovision.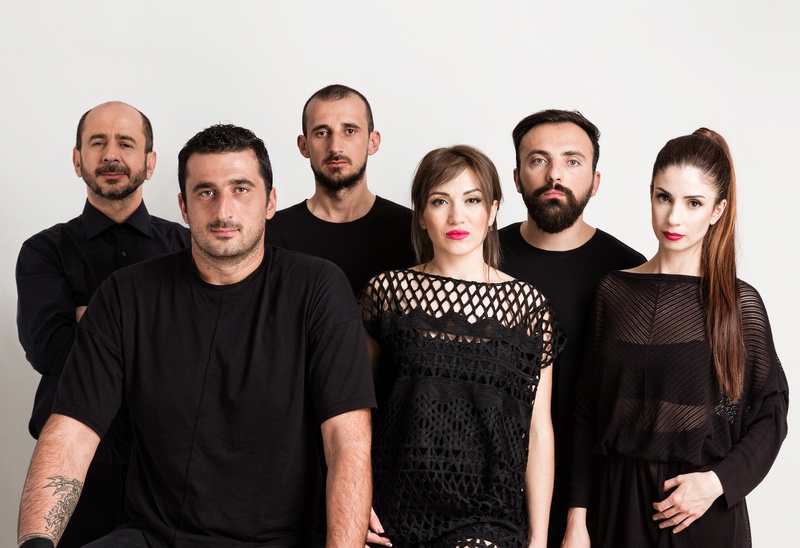 4. Which targets do you have till, during and most important after Eurovision?
For the time being, we focus on our efforts for a very good performance on the stage of the Globe Arena. It is a great honor for us that our song will represent our country and that is all that concerns us. This is what we focus our attention on and we work intensively for the best possible result.
We wish all the best to this young greek band and we will keep you updated how the journey of their dream will be.
Pedro de Almeida