She won the national voting and made the second place at the international voting of the spanish selection show. Barei is the first artist ever singing completly in english. She made a fantastic promotion tour in Amsterdam, London, Ukraine, Lithuania etc. and is climbing week for week in the votings.

Eurovision on top had the chance to speak with Barei and speak about the experience and her targets, objectives and dreams.

Here a special greeting video from Barei to all of you:
1. Barei - would you like to present yourself to our readers? Who was Barei the last summer?
I was exactly the same person but with less responsibility. I was an independent artist and songwriter with more than 15 years of career with two albums, lots of songs and big dreams. This is one of the biggest chances I´ve ever had and I would like to be at the height of it and enjoy every minute of this new adventure.
2. What is the story behind your musical work and you writing songs?
Wow! It´s a very long story. I´ve singing since I was a child but I didn't start to write until my twenties. I´ve recorded 3 albums but nobody knows the first one ´cause it never came out. My first released album was "Billete para no volver" but NOW is when I really have my best bet in my hands: "Throw the dice" has permitted me to be the artist that I´ve been looking for all these years. Writing in english is what I always wanted to do but here in Spain it´s quite difficult without complaints. I dind´t feel brave enough before but know I do…and only when I sing and write in english I feel loyal to the sound and the melodies that I want to do. Singing "flamenco" in japanese wouldn't be the same. That´s what happened to me with my first album. I was trying to do Soul, Funky, and british/american Pop in spanish and it didn´t work. You must keep the roots. Now I feel free to write songs for me and for other artists in both languages. It depends on the style that I´m working on.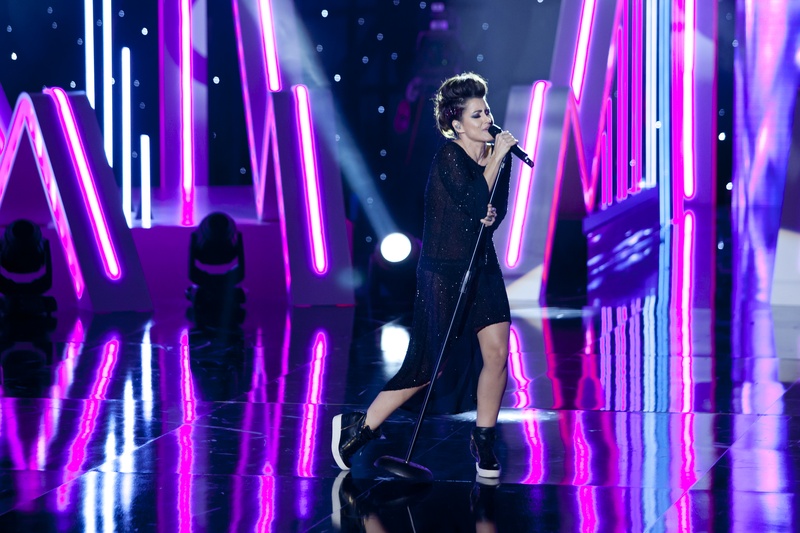 3. Let's talk how it happened that you participate at the Spanish national final. Whom was the person having the idea and how did it happen?
It wasn´t me. A friend sent an email with my dossier to RTVE and they called me back to tell me that they wanted to listen to more songs and see if one of them could be one of the candidates for the spanish selection. We sent four and they chose 2 of them but during the process Ruben and I thought that we could do something better, something specific for this big chance and then "Say Yay" was born. When we sent it they really like it and that was when I became one of the six entries for the final.
4. Which link did you have to Eurovision before?
I was a eurofan when I was a child. I loved to watch it with my family but a few years later I grew up and I didn´t want to stay at home on Saturday, you know what I mean…
Now that I´m older it has turned into a very good plan to do with friends again, hahaha.
5. How was it to participate at the Spanish national final?
It was very exciting to share it with great artists like Xuso Jones, Electric Nana, Maverick, María Isabel and Salvador Beltrán. I learned from them and I really enjoyed the days we spent together. I still owe them a dinner. I will call them after all this ends to go "sushing" hahaha. This word doesn't exist but for me it should be a verb.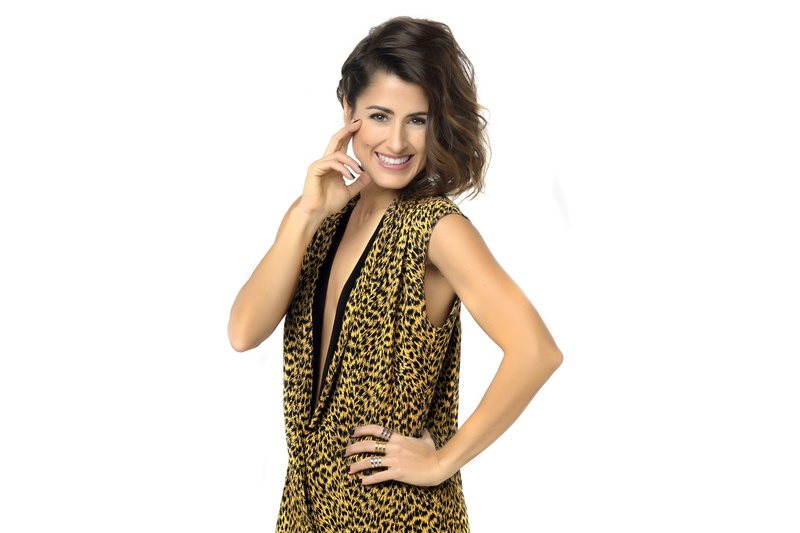 6. During your performance you shouted twice during the chorus. Was that planned as part of your performance or what was it?
I was myself. I forgot to think and I just did it!
7. Barei, you won 4 of 5 votings and get the 2nd place at the international jury votes. What do you think about that?
I felt very happy when Salvador won the 1st place at the international jury. He really deserved it!
8. You will sing in English and it is the first time Spain is sending a complete English song. What is the reason you decided to participate with an English song? And what do you think will that mean for spain at the contest? What is your answer to this people who criticize the fast that the song isn't in Spanish?
"Say Yay" was born 100% in English. It´s just a matter of style. I´m a musician not a philologist. I wrote in both languages but the sound it´s very different in each one. If you want to sing "flamenco" and you do it in japanese it probably won´t work and if it does it will be a new genre but not "flamenco". The same thing happens with my music. My influences come from American and British pop, Soul, Black music… if I sing it in Spanish I will lose the its roots. It was the spanish audience who chose me…I did´t choose myself. Why do we have to continue complaining?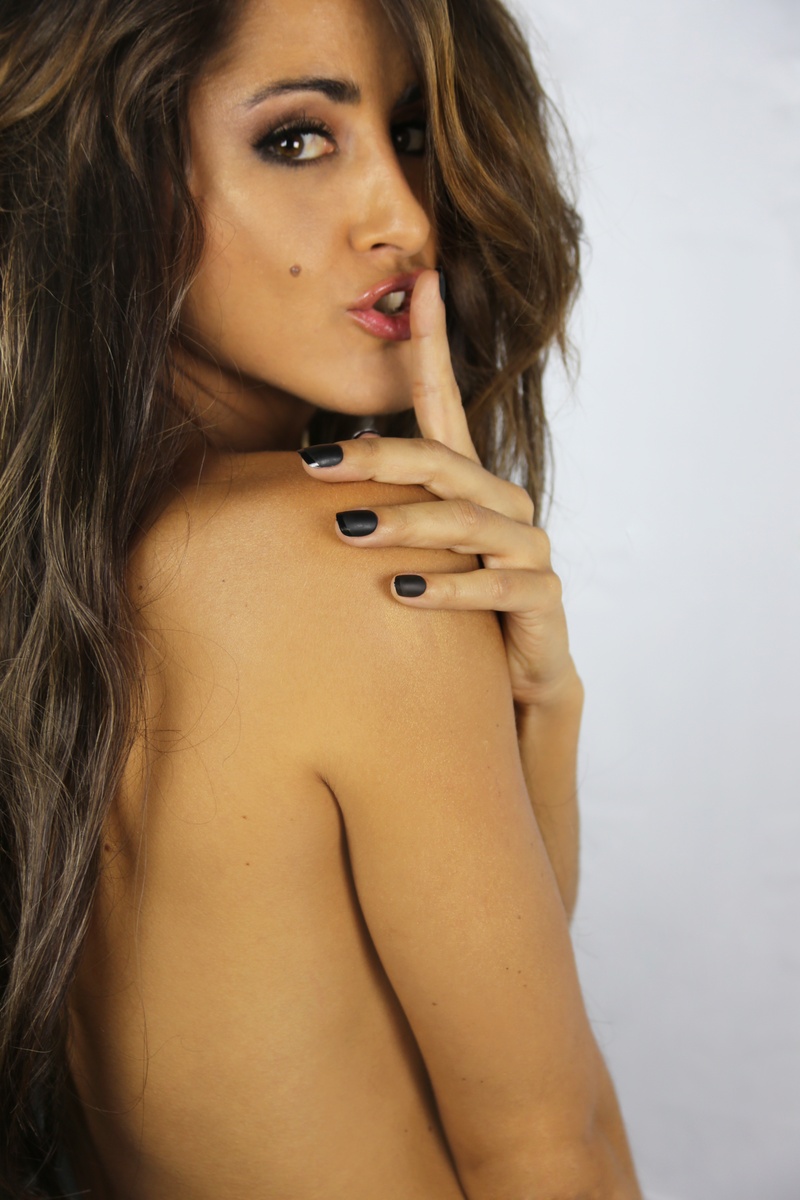 9. From zero to hero!? You made it before the show to No. 1 in the itunes charts in spain. How was this experience to you?
It is amazing. You never expect something like this. Thanks to all the people who trust in me!
10. What was so far (besides winning the national final) your musical highlight of your career?
This year has been a very good one. I´ve been composing for two of the most famous artists in Spain and one of the best singers in Japan. I´ve recorded my best album, my best bet until now "Throw the dice" and I´ve signed with one of the most important labels. This new year has also begun the best way it could be.
11. Where did you learn your dance moves for the song? Was it something you already knew or did you learn exclusive it for this performance?
I´ve been doing it since I was 9 years old… I feel happy when I do it! That´s the only reason!
12. Which targets do you have till, during and most important after Eurovision?
First thing: Enjoy it and work hard. I would like to go on a tour with my band. I can´t wait to perform my new album on stage with all of them!
13. What would you do, if you would win for Spain the song contest?
A very big party with everyone who wants to come. You´re invited too but first I need to win…hahaha.
Eurovision on top says "muchas gracias" to Barei and for that exclusive interview. It will be the first time for Spain to sing in english, it will be a success or not will be seen in Stockholm. Eurovision on top will follow Barei and her performance and as usual you will get all insights and updates following our website.

Pedro de Almeida