She will open the Eurovision Song Contest 2016 in Stockholm. Sandhja represents Finland with the song "sing it away". A nice tempo song to open the contest this year. It's always hard to sing on the starting position, but ir will be even harder to do it opening the contest and for sure because of the competition within this semi final.
Eurovision had the chance to get some answers of Sandhja about her participation at Eurovision.
How did you end up being a musician? 
I have always known that I wanted to be an artist. It is strange to think how a 4-year old can be so sure of their career choice. I followed my dream consistently throughout my life; I was singing since I was a child and as a teenager I started to write poems that ultimately developed into songs. At 18 I met my producer and started making music professionally. I made a recording deal with Sony a couple of years later and published my debut album at the age of 23. My second album is going to be released at the end of April 2016.  
What are your biggest musical influences? 
I have always looked up to strong women singing blues, soul and folk. I started out as a child singing mainly gospel and old soul. Artists, such as Aretha Franklin, Janis Joplin and Tracy Chapman are my inspiration. 
How did the idea to participate in the UMK came to you? 
The idea to participate in UMK came from my A&R from Sony. I have always been apprehensive about participating in any kind of music competitions, because of my sensitivity. But this time I felt that I was ready to face the challenges that a competition like this presents.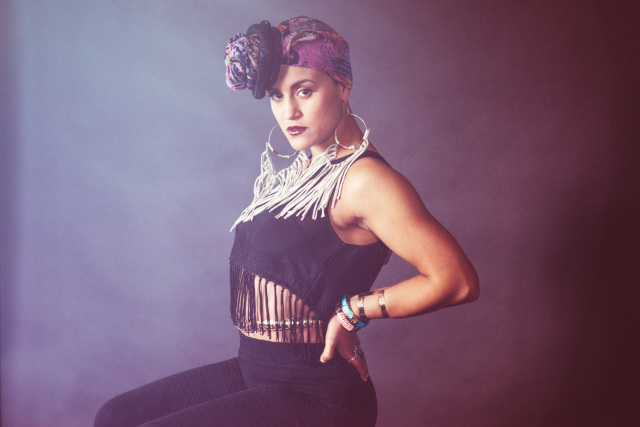 How did it feel like when you won the UMK in Finland? 
At first I couldn't believe it, I felt so proud of myself and my team. It felt like the hard work that had been done years prior to this competition was now paying off. It was a very emotional day!
The next step is Stockholm. What can we expect from you there?  
I'm bringing the same up-beat energy, laughter and joy on stage to Stockholm that what I had in UMK. We are going to have a more interactive coreography with the back-up singers and, if possible, even more fun
Do you plan to make changes to your song?  
No changes are made to the song, at least at this point. 
What will be your contribution as an artist to Eurovision? 
I want to bring happiness to the people. I hope that the joy and unity that we have on stage with the girls will resonate in the viewers at home and in the audience.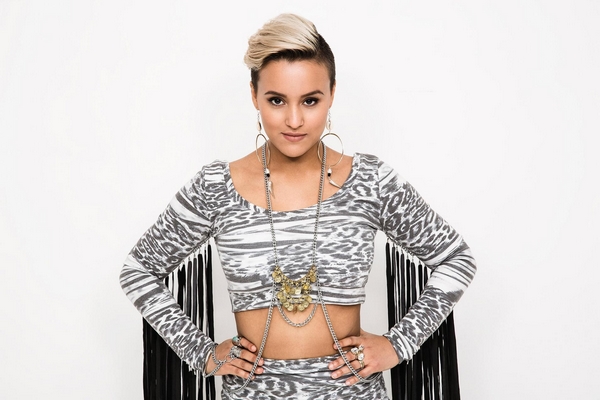 What is behind the song? What is it about? 
Sing It Away is a song about shedding away your troubles and rising to the top. It talks about helping a friend out in times of need and about the healing properties of music and singing. 
You have released a debut album "Gold" few years ago, when can we expect a second album? 
My second album, called Freedom Venture, is scheduled to be released on the 29th of April. I'm so excited about it!
What is your biggest dream? 
My biggest dream is to be able to make music my main career and expand my talents as a songwriter and learn about music production. In the future I would like to help other up-and-coming artists in their journey. 
Can you tell us more about your hobbies and how do you spend your free time?  
I love being in nature and spending time with my friends. I enjoy going out dancing to afro parties and going to see good gigs! My free time consists of mainly music, dancing, friends and good food.
You have an Indian-Guyanese mother. How did your exotic blood influence your music? 
My Indian roots have a huge influence in me as a person, which affects my music. Some rhythms and sounds are directly ethnically influenced, but mainly the influence lies in my personality and not in my music. 
Eurovision on top will like alwyas follow Sandja on her way in Stockholm and will keep you updated about her participation and her career.
Pedro de Almeida