It is again a canadian singer participating for Switzerland. The last time it turned into a worldwode career. If Rykka this year will repeat history isn't sure at all, but it is sure that she will do her best at eurovision.
Eurovision on top had the chance to interview Rykka and speak with her about her targets, objectives and the meaning of this participation.
Watch the special greeting Rykka sends to all of you:
1. Rykka - would you like to present yourself to our readers? Who was Rykka he last summer and who is Rykka actually?
I started singing with my brother and sister when I was very young. Our mother taught us how to sing. When I was 16, I started to write songs. Since then I've changed my music style a few times, and even my artist name from my real name, Christina Maria, to Rykka. I'm very ambitious and I see change as an important part of life. And this year I got the amazing opportunity to represent Switzerland at the Eurovision Song Contest in Stockholm. Being part of Eurovision is such a special adventure, I'm meeting so many new amazing people!
2. Which link did you have to Eurovision before?
Because I grew up in Canada I've only been following the ESC for a few years now. I find it so amazing that so many people grew up with it and have such a special connection to the ESC.
3. How did you decide to participate at the national final?
I had just spent all year working on my new record, and I thought it would be an amazing adventure. I was right, it worked! I have a lot of new music that is all ready to go.
4. What is the story behind your song?
The message of The Last Of Our Kind is to always stand up for love above all. Stand up for yourself and for people and other beings who can't stand up for themselves. Standing up for love also sometimes means to go against your own ego and really search to find the truth.
5. For sure you get this comment a lot of times. So the last time a Canadian singer participated for Switzerland afterwards there was a victory and a worldwide career. What would be your reasons to make history repeat in 2016?
Being part of Eurovision is already such a special adventure, I'm meeting so many new amazing people! Of course it would be absolutely amazing to win it and it would also come with a huge responsibility. One that I am capable of accepting and thriving in. I'm absolutely up for it and imagine it all the time, I'm big into visualisation. I also find it surreal to be compared to a legend like Celine Dion! It's an absolute honour.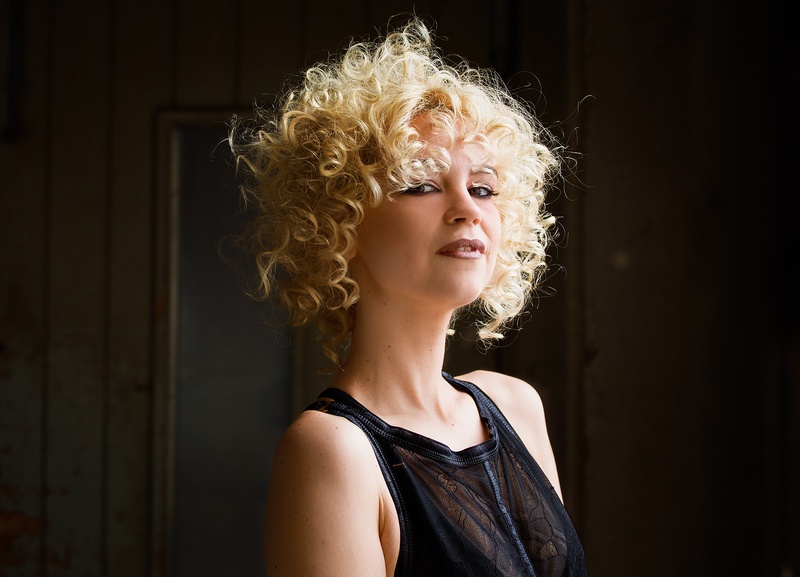 6. What was so far (besides winning the national final) your musical highlight of your career?
In 2013, I won Peak Performance Project, a Canadian project to help artists to launch their careers. This was a huge and amazing prize. It changed my career because it was a substantial amount of money that I could use toward writing and recording this new album. I'm so excited to release it!
7. What do you think Rykka has what no other artist has?
I don't think there is a formula to win ESC. I think there is a place for everyone, and that maybe some things work better at a certain time than others. That doesn't mean that something is better or worse for eternity, just maybe at that particular second in time.
8. Which targets do you have till, during and most important after Eurovision?
At the moment I'm working hard to extra-strengthen the basis of my voice. Going back to what I learned when I first started singing professionally and really making everything strong from the ground up. I'm also visualising a lot, as I do, to prepare mentally.
I wish for myself to really embrace to experience. I really want to live in the moment and love the craziness. I also want to focus on the amazing people that I meet along the way and hold those who support me close.
After ESC I'll release my brand new record and tour with my band.
Besides winning Eurovision, my biggest dream is to keep creating art that I love.
We thank a lot Rykka for her time and the nice interview. We wish her all the best for the participation at the contest and for sure we follow her and you will find new song on our website.

Pedro de Almeida