| | |
| --- | --- |
| Posted by Eurovision On Top on December 26, 2019 at 5:45 PM | |
The end of 2019 is coming and we are ready to announce one more edition of the Eurovision On Top AWARDS to highlight the best work of the year from your favourite ESC artists.
Once more, we will put to the vote six nominees for each of the eight categories. This time, it was our editorial office that chose the nominees. Doing the math we come to the conclusion that it is Latvian Intars Busulis and Serbian Zdravko Colic who lead the nominations. 4 each.
They are followed by Celine Dion, the Norwegian musicians Secret Garden who returned this year, Mahmood, Ilse De Lange and the Moldovan Zdob si Zdub, with 3 nominations. 
The deadline for voting is the 8th of January and you can do it here https://www.eurovisionontop.com/votehere.htm, from the 27 of December.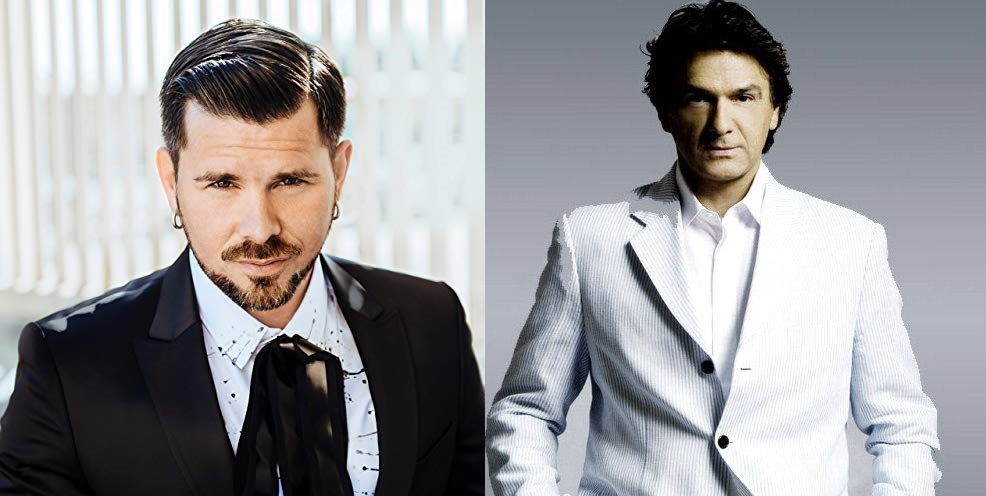 Full list of nominees:
Intars Busulis 4
Zdravko Colic 4
Celine Dion 3
Mahmood 3
Secret Garden 3
Zdob si Zdub 3
Ilse De Lange 3
Alekseev 2
Anna Vissi 2
Hatari 2
Marco Mengoni 2
Michal Szpak 2
Pastora Soler 2
Sergey Lazarev 1
Triana Park 2
Duncan Laurence 1
Edyta Gorniak 1
Elena Temnikova 1
Eleni Foureira 1
Il Volo 1
Jimmy Martin 1
Loic Nottet 1
Loreen 1
Mumiy Troll 1
Ruzsa Magdolna 1
Soraya Arnelas 1
Tulia 1
Brian Kennedy 1
Gromee 1
Comments are disabled.