In the last few weeks we have seen a huge amount of new music released by Eurovision artists when compared to the world record production that has also been affected by the COVID pandemic.
In fact, the music industry has been very shaken in recent times, not only by physical sales but also by constant cancellations of concerts and tours, something that streaming and digital sales will not have been able to compensate for.
According to the World Economic Forum (WEF): "The global music industry is worth over $ 50 billion, with two major income streams. The first, live music, makes up over 50% of total revenues and is derived mainly from sales of tickets The second, recorded music, combines revenue from streaming, digital downloads, physical sales and synchronization revenues (licensing of music for movies, games, TV and advertising). Recorded music today is close to the industry's pre-piracy peak, a testament to the growing adoption of streaming services by both music labels and consumers. Streaming now makes up almost half of recorded music revenue. "
But even streaming has been affected despite changes in habits and the closure of physical stores: "In terms of the amount of music consumed, initial data showed a reduction in streaming of 7-9% in some markets - though this appears to have recovered. At the same time, on-demand music video streams have increased. The reasons are linked to a change in behaviors: the pandemic has intensified peoples 'focus on news media (especially TV), while fewer commuting journeys and the gym closures have shifted listening to different parts of the day." (WEF)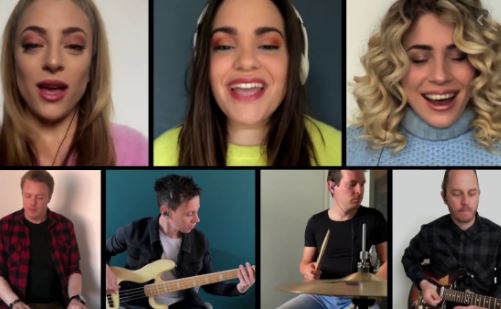 There have also been cuts in promotion and sponsors. It is estimated that a quarter have stopped campaigns and 46% have reduced spending.
The artists' effort to give concerts from their homes has been very great although the return has not been greater, except perhaps for those who already have a very wide range of fans worldwide. "Artists are going direct to fans from their own homes, using services like Twitch, Instagram TV and others. This is not new, but the pandemic has expanded the audience available, and record labels are facilitating it by providing live streaming equipment to performers. Streaming platforms have also enabled new monetization methods, including memberships to artist channels that allow early or exclusive access to content, as well as virtual gatherings and paid-commenting features. " Attempts to have new ways to engage with fans go through concerts from home, which has been usual with many artists such as OG3NE or Sertab Erener. But not many Eurovision artists will enter this way of making money.
Generally, releases by publishers are accompanied by a big promotion, which has not existed or has been greatly reduced. "Professional artists release music via one of the big three record labels - UMG, Sony Music or Warner Music - or alternatively through an independent publisher. This operating model represents 97% of recorded music." But most Eurovision artists are not part of these big release promotional campaigns. They are mainly independent artists or linked to small local publishers.
The big tours and festivals have been canceled all over the world: Billie Eilish, Alice Cooper, Bob Dylan, Madonna or even the mythical Coachella, in addition to Eurovision, which is also a television show and find his way this year with Eurovision Shine a Light.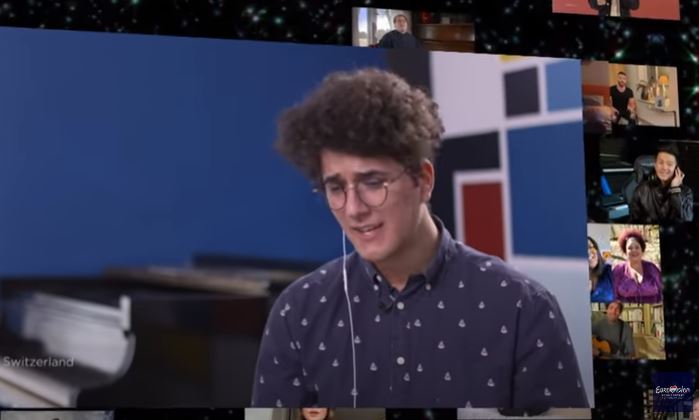 On the distribution side, there is a growing list of artists delaying releases to later in the year as Deep Purple, Luke Bryan, Alicia Keys or Sam Smith. On the other hand, more than 40 new songs by artists linked to Eurovision are launched every week on digital platforms (youtube, spotify, iTunes, ...). According to Rollign Stone magazine "Independent Artists Are Making More Music Than Ever: In the last week, we've seen record volumes," says Zach Domer, brand manager for Soundrop, which has around 45,000 users. "Artists are saying, 'What can I do right now?' The answer is: Record music at home and put it out. " For those who have a decent studio at home, recording themes and producing them can be relatively easy, if done with creativity, and being linked to a small publisher that does the remastering and the final production can achieve a good result.
This is how Eurovision artists have mainly made their effort and investment at this low time for concerts and performances. And this trend for this type of artists is here to stay, so it is increasingly important for artists to participate in Eurovision as a form of international promotion.